Local
Here's the schedule for the Green Line Extension bridge closures — and how to get around them
The construction is expected to result in "disruptions."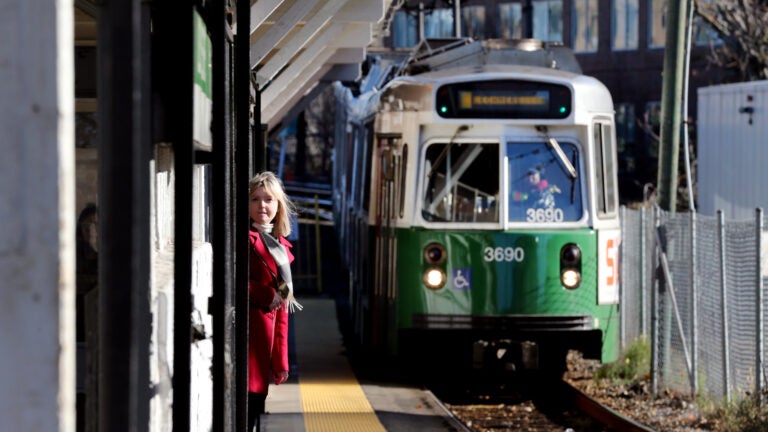 Somerville has been waiting for the Green Line Extension for years. Now that it's officially in the works, here comes the part that the city is perhaps not looking forward to as much.
The Massachusetts Department of Transportation announced Thursday that the first of three prolonged and admittedly disruptive Somerville bridge closures over the next 16 months will begin this March. The reconstruction work, which include improvements to bridges, are necessary to make way for the new Green Line tracks.
The first bridge to be affected is the Broadway Bridge in Ball Square, which will be closed from March 22, 2019 through March 2020. That will be followed by the two-part closure of the Washington Street Bridge underpass near Union Square in East Somerville — from April 2019 to fall 2019 and from spring 2020 to fall 2020. Lastly, the Medford Street Bridge in Gilman Square will close from July 2019 through spring 2020.
"This is a major step forward to bring Green Line service to the communities of Cambridge, Somerville, and Medford," MBTA General Manager Steve Poftak said in a statement. "While we acknowledge this work will cause disruptions at times, we have an obligation to our customers, the communities we serve, and taxpayers to deliver this important investment, and to do so on time and on budget."
The closures are expected to be somewhat messy for local traffic and residents. However, MassDOT has published a series of detour maps to guide drivers, bicyclists, and pedestrians around the blocked-off routes. The closures will also result in the detoured bus routes, the closures of some stops, and the creation of temporarily, consolidated stops.
Here's a look at the maps:
Broadway Bridge
Closed: March 22 through March 2020
Vehicle detour:

Traffic headed north/west on Broadway: Take left on Cedar Street, right onto Highland Avenue, and right onto College Avenue at Davis Square toward Powder House Square
Traffic headed south/east on Broadway: Detour at Powder House Square, take third exit onto Warner Street, straight onto Harvard Street, right onto Main Street, straight onto Medford Street, and left on Broadway
Bike/pedestrian detour:
Bus 80 (Arlington Center-Lechmere) diversion:
Route 89, including variants 89.0 (Clarendon Hill-Sullivan) and 89.2 (Davis-Sullivan)
Washington Street Bridge underpass
Closed: April 2019 to fall 2019, spring 2020 to fall 2020
Vehicle detour:
Eastbound traffic on Washington Street: Take left onto McGrath Highway, right on Broadway toward Sullivan Square
Westbound traffic from Sullivan Square: Take Main Street to Mystic Avenue, left onto Lombardi Street, right onto Broadway, left onto McGrath Highway toward Washington Street
Bike/pedestrian detour:
Bus 86 (Sullivan Station – Reservoir Station), 91 (Sullivan Station – Central Square), and
CT2 (Sullivan Station – Ruggles Station) diversions
Medford Street Bridge
Closed: July 2019 through spring 2020
Vehicle detour:
Traffic headed north/west on McGrath Highway: Bear right at McGrath/Medford Street intersection, left on Pearl Street, and slight right on Medford Street
Traffic headed south/east on Medford St: Take left onto Pearl Street and right onto McGrath Highway