Local
Snowplow driver who allegedly targeted Falmouth anti-Trump protest removed as town contractor
A town official confirmed the removal Monday.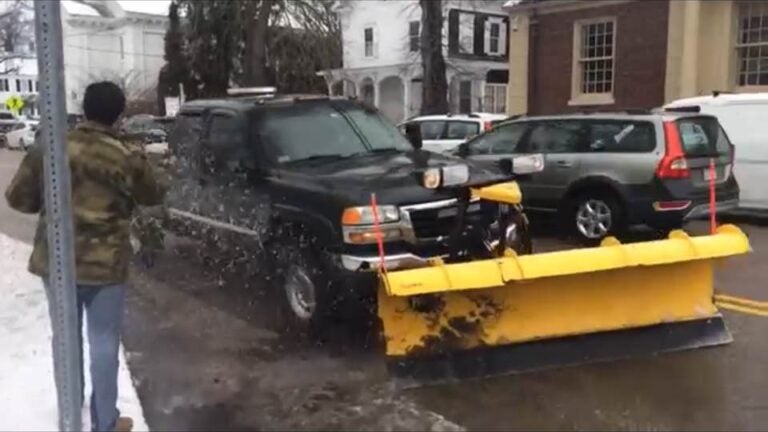 A snowplow driver who's facing charges after he allegedly intentionally splashed snow and slush on anti-Trump protesters in Falmouth last week has been removed from the town's list of contractors, an official confirmed Monday.
Falmouth Town Manager Julian Suso told Boston.com that snowplow driver John C. Pimental, 31, of Mashpee, has been taken off the list. Witnesses allege Pimental twice targeted protesters on the Falmouth Village Green on the afternoon of Feb. 18.
Suso said the incident was "incompatible" with allowing a private contractor to remain a town-hired contractor.
Demonstrators said they were splashed with snow and slush by Pimental's plow as they voiced their opposition to President Donald Trump's policies, particularly Trump's decision earlier this month to declare a national emergency to secure funding for his proposed wall on the southern border.
Witnesses said the group of about 55 protesters was splashed once before Pimental stopped the truck and came back a second time.
Pimental was charged with assault and disorderly conduct and will be summonsed to court.
Highway Superintendent James Grady said last week town officials would not make a decision over Pimental's employment status until after the investigation concluded, but Suso said Monday that Pimental had since been removed from the list of contracted snowplow drivers.