Local
MBTA GM defends proposed fare hikes in Boston Globe opinion piece
"It will enable the MBTA to continue building on its progress made over the last four years to improve reliability for customers."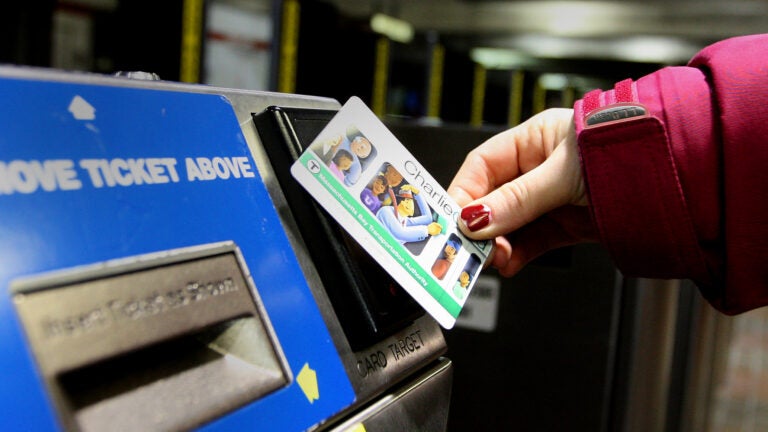 MBTA General Manager Steve Poftak is defending the proposed 6.3 percent fare increase for the T, noting in an opinion piece for The Boston Globe earlier this week that the "modest" hikes need to happen to continue to improve the system.
"A fare increase, including the modest one now being proposed, is never an easy or popular decision, but it will enable the MBTA to continue building on its progress made over the last four years to improve reliability for customers," he wrote.
Poftak's piece comes after at-large Boston City Councilor Michelle Wu wrote back in January that public transit should be free.
The T balanced its budget in fiscal year 2018 for the first time in a decade, according to Poftak. T officials did this through "aggressive cost controls and a vigorous program to generate revenue from sources other than fares," he wrote.
Poftak further noted that the T now funnels money formerly earmarked for operating costs toward "repairs and upgrades," and toward meeting the T's $8 billion plan for "systemic improvements" over the next five years.
"Can the T do more to manage expenses? Yes — and we will," he wrote. "But we're not cutting just to balance the budget — the savings are being reinvested."
New investments include new RIDE vehicles, the T's service for people with disabilities, two new ferry services, and replacing a fleet of Orange Line cars, according to Poftak, with new Red Line cars planned to be added next. There's also early-morning and late-night buses, plus the Silver Line now runs to Chelsea, he wrote. The commuter rail has improved its on-time dependability, and lines are making 10,000 more trips than in 2014, according to the general manager. There's also dedicated bus lanes around Boston.
"While riders most directly benefit from these and other improvements, everyone in the region gains from improved public transit," he wrote. "A better MBTA reduces congestion and greenhouse gases by taking cars off clogged roads. A better MBTA helps sustain the regional economy. A better MBTA supports strong communities across Massachusetts."
While he did acknowledge increasing fares can present a hardship for some — "especially for our most vulnerable riders" — Poftak noted that buses' cash fare would remain flat and programs would continue to offer discounted rates.
"Modestly raising fares is part of the T's strategy to invest in our workforce and our assets, and to improve service, with the goal of accelerating the pace of change to finally produce the system that T riders — and the taxpayers of the Commonwealth — need and deserve," he wrote.