Local
Is Boston too noisy? One city councilor wants to talk about it.
Councilor Althea Garrison wants officials to look into how they can change city regulations and reduce excessive noise levels.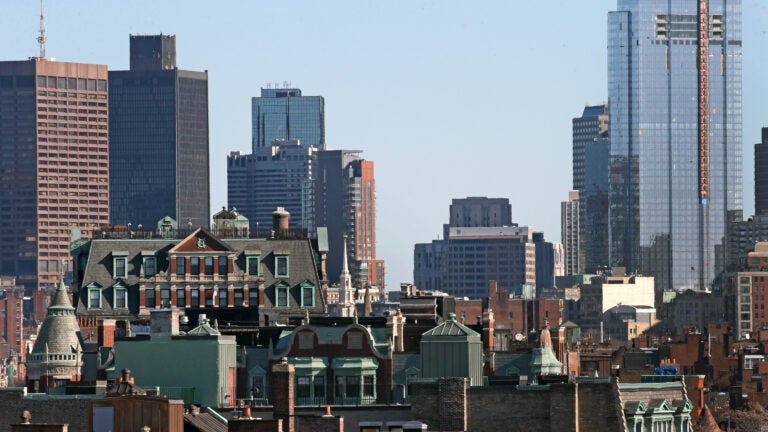 Blaring music from college parties, construction chugging along across a city buzzing with new development, and countless street fairs, festivals, and events: the sounds of Boston.
But are those noises too loud?
City Councilor At-Large Althea Garrison wants to look into it.
On Wednesday, Garrison filed an order for a hearing to discuss tweaking the city's municipal code to reduce "unreasonable and excessive noise levels," writing that current regulations may fall short of actually protecting residents from the abrasive, excessive sounds emanating in their neighborhoods.
"It regards all kinds of noise including construction work and blaring music and sounds from parties, festivals and city-permitted and non-permitted events and gatherings," Garrison told fellow councilors. "I'm sure my colleagues on the council have heard, as I have been attending many meetings, throughout the city, complaints about unreasonable, excessive noise."
In Boston, any sound louder than 50 decibels (think of a conversation at home) between 11 p.m. and 7 a.m. is considered unlawfully loud. Anything louder than 70 decibels (about the sound of a vacuum cleaner) under current codes is considered excessive at any time of day, unless it's part of permitted construction.
Garrison's order cites concerns about the impact prolonged exposure to such loud sounds could have on residents, including hearing loss. She writes that the noise "can interfere with personal communication, cause sleep disturbances, and create anxiety and aggressive behaviors."
The proposal seeks to have the city's Air Pollution Control Commission work with officials on making Boston's noise levels safer and more reasonable.
"We have an obligation to protect the public health, safety, and peace and quiet of our residents," Garrison said.
Several councilors supported the hearing, including Lydia Edwards, of District 1, who said the problem is one her constituents can hear quite well.
Many tourists — roughly 2 million a year — flock to the North End, whose tiny streets become jammed with noisy out-of-towners who don't respect the neighborhood, according to Edwards.
Events at TD Garden only add to the flow of crowds — and noises.
"At night, when they're drunk, when they're coming back from other bars and they're walking through our neighborhood, the noise level is obnoxious and loud," she said.
Meanwhile, East Boston continues to hear the constant back and forth of skyway traffic from Logan airport, Edwards noted. She recommended Massport be included in Garrison's hearing as well.
Council President Andrea Campbell offered another suggestion as well: Officials should consider how things could be made easier for police to enforce noise regulations.
She said patrol officers do not currently carry the gadgets needed to measure decibel levels and instead have to depend on colleagues who do.
"There have been conversations within my office about how do we equip police officers with the actual devices … so they could do it at the same time rather than waiting for another department to show up," she said.
Garrison's order was assigned to the Committee on Environment, Sustainability, and Parks for review.