Local
Despite speculation, investigators find no new evidence in case of missing UMass student
"We're keeping our options open."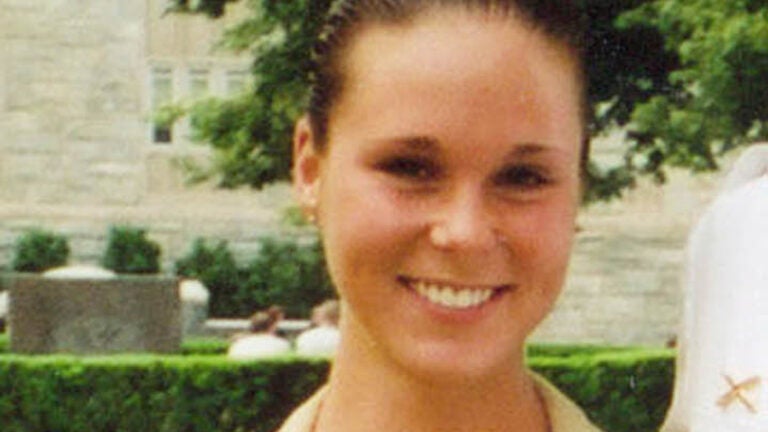 Investigators in New Hampshire Wednesday were left empty handed after searching a home near where Maura Murray, a 21-year-old UMass Amherst student, was last seen in 2004 that public speculation suggested would inject new evidence into the long-dormant case.
Associate Attorney General Jeffrey Strelzin said state authorities and FBI agents searched the single-family Haverhill, New Hampshire, home several times since February, including excavating the cement floor of its basement, where Murray's father believed authorities might find her body.
Instead, officials found "absolutely nothing, other than what appears to be a piece of pottery or old piping," Strelzin told reporters at a press conference Wednesday afternoon.
"We simply don't know what happened (to Murray), but we're keeping our options open," he said.
The announcement came following new interest in the 15-year-old cold case, with information and allegations some had hoped would fuel another chapter in the investigation.
Last fall, Murray's father, Fred Murray, searched the house with permission from its owners. Based off information he gathered through using cadaver dogs and radar technology, he told The Boston Globe in February he believed his daughter's remains were buried beneath the house.
Strelzin said investigators reviewed video of those searches.
"Based on that review, we determined that there was no credible evidence … and certainly no evidence that there were human remains, and there was certainly no probable cause to search that home," he said.
Still, authorities reached out to the homeowners to conduct their own probe that included deploying two police cadaver dogs in February and surveying the basement in March, he said.
"It was really done to just cross something off the list," Strelzin said of the effort.
Before she left the UMass campus on Feb. 9, 2004, Maura Murray, a nursing student from Hanson, Massachusetts, apparently lied to her professors regarding a death in the family and drove north, into New Hampshire, before crashing her 1996 Saturn that night on Route 112 in the Woodsville neighborhood of Haverhill.
According to the Associated Press, Murray's family believes she was looking to take a short trip out of town. Her disappearance came on the heels of an earlier crash she was involved in that left her dad's car damaged.
Earlier in the day on Feb. 9, she looked up directions to the Berkshires and Burlington, Vermont, on her computer, according to the Globe.
Murray took $280 out of her bank account before hitting the road and stopping at a liquor store, according to the newspaper. A box of wine was later found in the backseat of her car.
Authorities said she was involved "in what appeared to be" a single-car crash around 7:30 p.m. that night.
A couple who lived in the area called police after the incident, according to the AP. Additionally, a local school bus driver asked Murray if she wanted him to call for help. She declined the offer, but he still called police.
When authorities arrived at the scene however, she was nowhere to be found.
Over the years, attempts to find clues in the area were unsuccessful.
Fred Murray has said he believes his daughter is dead and that the man who lived in the house at the time of the crash and his nearby extended family members were responsible.
"The nicest girl in the world just doesn't have a friend in the world," Fred Murray told the Globe in February. "I can't even bring her home and bury her. I got to leave her in somebody's cold, stinking cellar where she's been murdered."
Asked what message he has for the Murrays, Strelzin said Wednesday it's the same as it's always been.
"Everybody remains committed to following every lead that's out there to try to get answers for Maura," he said.