Local News
A bicyclist smashed an MBTA bus window, transit police say
Transit police are looking to identify and question the man.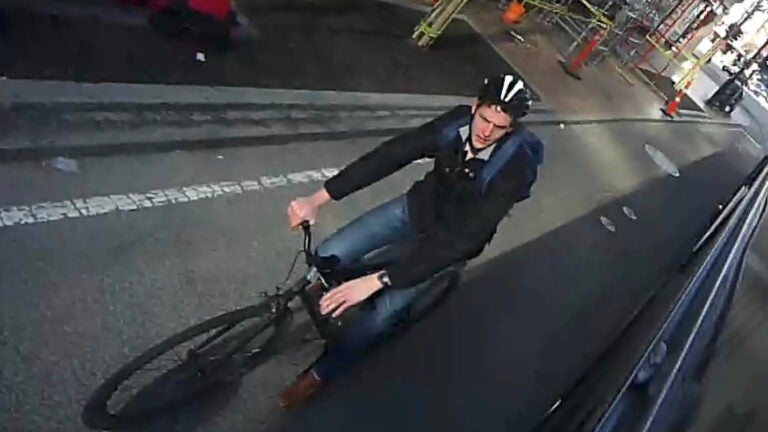 Transit police are looking to question a bicyclist who allegedly smashed an MBTA bus window near Essex Street and South Street in Downtown Boston.
The man, who was riding a bike alongside the bus, is suspected of smashing the window at about 10 a.m. on March 28, according to a release.
Transit police released two images of the man wanted for questioning.
https://twitter.com/MBTATransitPD/status/1118560051973840898