Local News
Man calls Conn. Stop & Shop, threatens to shoot picketing workers with AK-47, police say
There were no acts of violence or injuries, police said.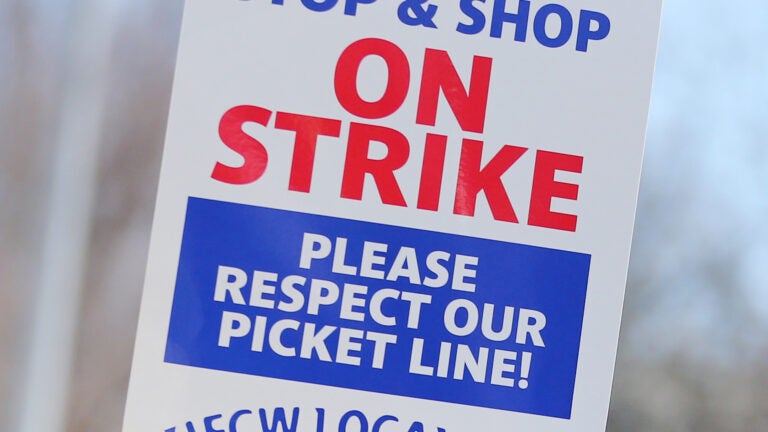 Someone called a Connecticut Stop & Shop Thursday evening and threatened to shoot the picketing workers outside the store who were participating in the ongoing strike, according to police.
The Berlin Turnpike store in Wethersfield was called around 6:05 p.m., police said. A man reportedly asked the store manager if the workers were picketing out front. When the manager said they were, the caller said "he was coming to the store to shoot them with an AK-47," according to police.
The protesting workers were brought inside the store, and the supermarket was closed. Officers went to the scene, and there were no "acts of violence" or injuries, police said.
Wethersfield police detectives are investigating, and police are asking for the public to contact them if they know anything.
https://www.facebook.com/wethersfieldpolice/posts/10156377696595698?__xts__%5B0%5D=68.ARCQ2AgsKKC3P8JGaLsEjqrBcDAcnuwBjKgdanBZCpfso0_z07-vzdmxFCwM6IpsSvNAZcDShGoSliJxpjSGtTkt7mBpRcPWFcpWhNF1Sz_3XWOItElCSE4Jnhiyrr7Tjhr3JC_lX558ePt317fM-qOuIC-pQM3WPscupk0QwJHfpqa81oT0SpjVT8qVHNp2QDShialj4JaBhCSbykiKvYb8Q0xJw2bVnbOHbvycPe_27Jnt3OWVq5GIYLawh2Oz_XUs65uLO2Tv2IMj_mKbEdpNGbCNbLglloQVbSqyx9MEQZbMKYswwOX0tCBMD1xZDHqtW5BMviydtQ&__tn__=-R