Local
'Radical and politically-motivated attack': Maura Healey slams indictment of Mass. judge, court officer
"I am deeply disappointed by U.S. Attorney Andrew Lelling's misuse of prosecutorial resources and the chilling effect his actions will have."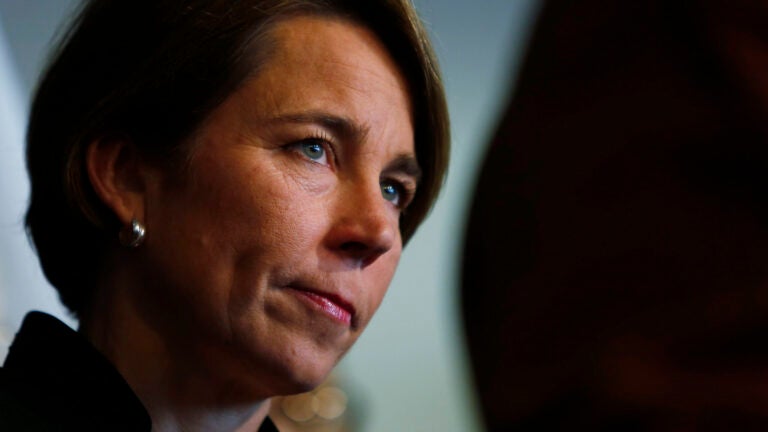 A Massachusetts district court judge and a former court officer are facing federal charges related to allegedly helping an undocumented immigrant defendant evade ICE custody last year — and, soon after the charges were announced Thursday, state Attorney General Maura Healey vocally disagreed with the indictment, calling it "a radical and politically-motivated attack."
Judge Shelley M. Richmond Joseph, 51, of Natick, and Wesley MacGregor, 56, of Watertown, were indicted on two counts each of obstruction of justice — aiding and abetting, and one count each of conspiracy to obstruct justice. Wesley also faces a perjury charge.
In a statement, Healey said she's "deeply disappointed by U.S. Attorney Andrew Lelling's misuse of prosecutorial resources."
Read Healey's full statement:
"Today's indictment is a radical and politically-motivated attack on our state and the independence of our courts. It is a bedrock principle of our constitutional system that federal prosecutors should not recklessly interfere with the operation of state courts and their administration of justice. This matter could have been appropriately handled by the Commission on Judicial Conduct and the Trial Court. I am deeply disappointed by U.S. Attorney Andrew Lelling's misuse of prosecutorial resources and the chilling effect his actions will have."