Local
23-year-old woman killed in Methuen crash
The head-on crash occurred Sunday evening on Merrimack Street.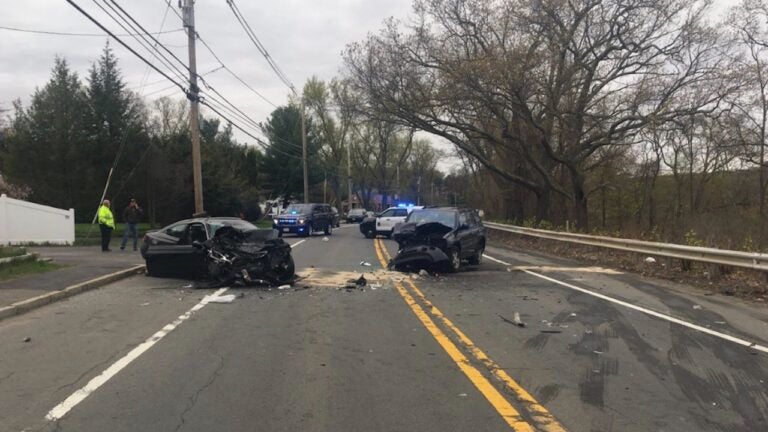 A head-on crash in Methuen killed a Haverhill woman and injured two others Sunday evening, according to police.
Methuen officials responded to the scene on Merrimack Street at 5:58 p.m. An initial investigation indicated that a 2001 Toyota sedan was traveling eastbound on Merrimack Street near Brookdale Avenue when it crossed the center line and crashed into a 2004 Chevy Blazer that was headed westbound, police said.
The Toyota's passenger, 23-year-old Devanah Walker, was taken to a Boston hospital by medical helicopter where she died of her injuries, officials said.
The driver of the Toyota, a 20-year-old Haverhill woman, and the driver of the Chevy, a 63-year-old man from Methuen, were brought to Lawrence General Hospital. Their injuries were thought to be nonlife-threatening, police said.
Methuen and state police are investigating the crash.
https://twitter.com/MethuenPolice/status/1125172605697318917