Local
Yes, there's a Dunkin' inside Everett's soon-to-open casino. And 14 other dining options.
The multi-billion-dollar resort is scheduled to open June 23.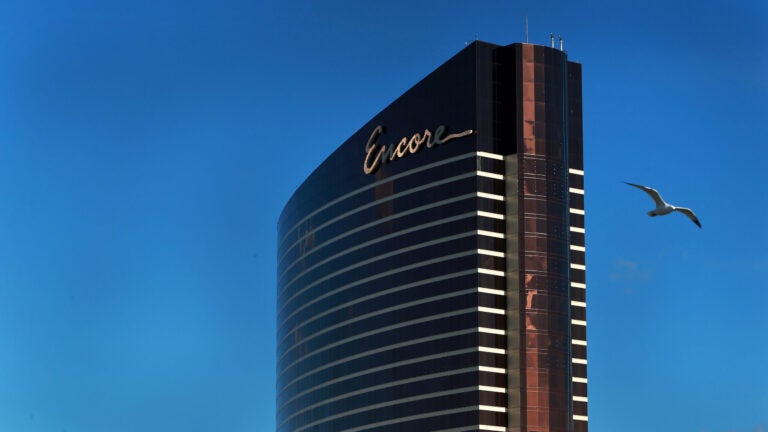 Upon the opening of Encore Boston Harbor next month, hungry guests will have a plethora of offerings — from the classic casino buffet to a fancy waterfront steakhouse to a particular coffee-and-doughnut chain.
That's right: The Boston-area's first casino will, perhaps appropriately, have its own Dunkin'.
According to documents made public Monday by the Massachusetts Gaming Commission, the $2.6 billion casino resort in Everett will feature 15 different food and beverage options when it opens on June 23. Local residents will be more familiar with some than others.
Dunkin' says its 1,500-square-foot store inside Encore will feature the chain's "Next Generation" design, as well as "some custom finishes to fit into the overall design scheme of the building." According to the company, it will be owned and operated by a local franchisee.
Casino locations are nothing new for the Canton-based coffee chain. Given that the gambling destinations are typically 24/7 operations, it follows that some may find themselves in need of a caffeine fix during their visit. Dunkin' also has a location at the Plainridge Park Casino, offering coffee, breakfast sandwiches and "their lineup of donuts, croissants and muffins," according to the Plainville slots parlor's website.
The Encore store will be Dunkin's 16th U.S. casino location. The company says its menu will be "typical to that of traditional Dunkin' restaurants."
But not everything inside Encore will be will as ubiquitous as Dunkin'.
According to developer Wynn Resorts, the casino will feature an upscale steakhouse called Rare, which claims to have the "most unique steak program in New England" and an "exquisite" bourbon and scotch selection to complement its Mystic River views.
There will also be a duo of Italian restaurants. Sinatra, whose sister location at Wynn's Las Vegas casino features caviar and a dress code, and Fratelli, a casual Italian joint run by Frank DePasquale and Nick Varano, two North End restauranteurs behind some of Boston's most well-known dining spots.
Big Night Entertainment Group — a local hospitality group that runs a number of Boston spots, including The Grand, Explorateur, Red Lantern, and The Scorpion Bar — is developing an Asian-fusion restaurant called Mystique and a luxury nightclub called Memoire.
As Boston magazine reported earlier this year, Red 8, an "exotic" Chinese restaurant that also has a location at Wynn Las Vegas, will offer specialties like steamed Shanghainese pork soup dumplings and an imperial Peking duck.
And as Wynn announced last month, there will also be a sports bar called On Deck Burger Bars, offering gourmet burgers, creative milkshakes, and local beer from Night Shift, Lord Hobo, Cisco and Jack's Abby — to go along with 33 75-inch TVs.
Encore will also have a cocktail lounge, craft beer garden, oyster bar, casino floor bar and buffet, and other casual options. According to the Boston Business Journal, all 15 venues — with the exception of Dunkin' — are expected to serve alcohol
Before the casino opens next month, Wynn Resorts must pay a $35 million fine to the Gaming Commission for covering up sexual misconduct allegations against the company's founder and former CEO, Steve Wynn. However, state regulators decided that it could keep its gaming license.
Read the full list of food and beverage options below:
Rare — Steakhouse
Sinatra — Italian
Mystique — Asian/Fusion
Waterfront — Craft Beer
Oyster Bar — Raw Bar
Blu — Café
Red 8 — Asian
Fratelli — Italian
The Buffet — Buffet
Dunkin Donuts — Coffee/Donuts
Garden Café — Café
Garden Lounge — Lounge
On Deck — Sports Bar
Memoire — Nightclub
Center Bar — Bar