Local
'One by one, just more people were pregnant': 8 nurses in Beverly Hospital's maternity ward are expecting
"They jokingly called it the 'pregnancy pact.'"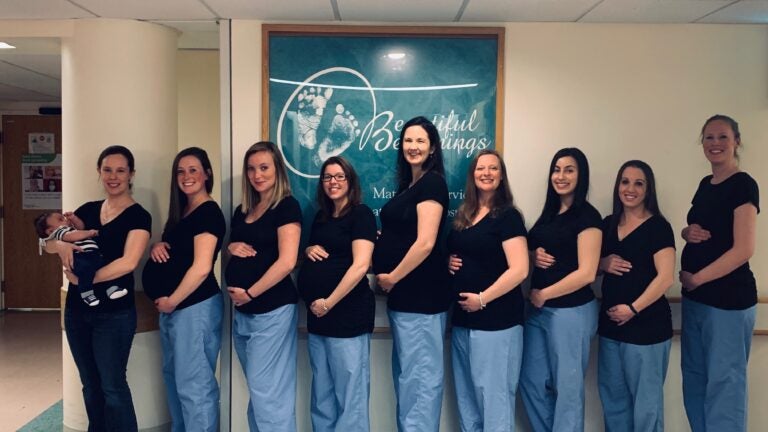 Beverly Hospital is experiencing its very own baby boom.
Eight nurses in the hospital's maternity ward are pregnant, and a ninth gave birth to a baby boy in March.
Lauren Buchan, who has worked at the hospital since 2011, told Boston.com she is the eighth of nine to find out she is expecting a bundle of joy.
"Week after week after week, one by one, just more people were pregnant," Buchan said. "And it was just kind of fun. It was a joke at the beginning. A few of them said, they were like, 'Oh, let's have our second babies together.' And more people just kind of got added into it. They jokingly called it the 'pregnancy pact.'"
Buchan is expecting a boy, due in early October, but her colleagues are slated to deliver in the months ahead of her, starting in June.  
"So far, the majority of people who know what they're having, everyone is having boys," Buchan said. "It's just kind of fun to talk about our different experiences, what we're going through, talking about our other kids."