Local
Encore Boston Harbor's opening could just be the beginning
The Everett casino is finally open. What do they have planned next?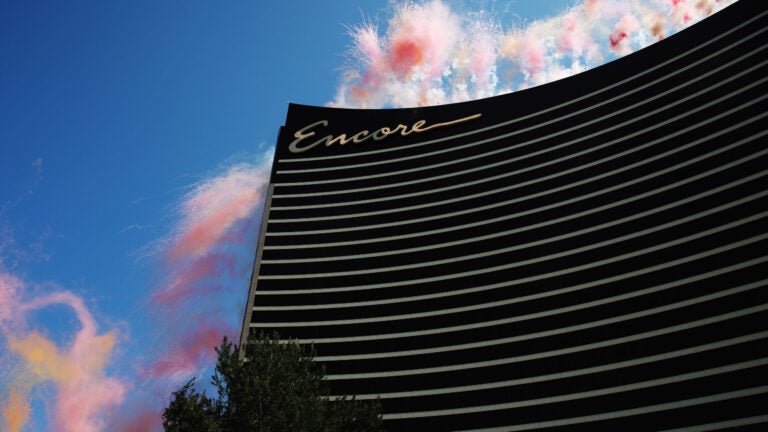 The name Encore Boston Harbor is a bit of a misnomer, as the first visitors likely noticed Sunday.
While inarguably a short drive — or boat ride — from downtown Boston, the Everett casino sits on a previously polluted industrial site on the banks of the Mystic River, across the street from energy plants, scrap yards, and auto shops. However, city and casino officials foresee a neighborhood with a vibrancy matching the massive Las Vegas-style casino.
"This is what happens," Wynn Resorts CEO Matt Maddox said during a press conference Friday. "You build the anchor and then, all of the sudden, everyone looks around and goes, 'Wow, look at the opportunity.'"
Across the street from the 33-acre Encore property, the company has purchased an additional 11 acres — comprising 82 individual parcels — for future development, potentially with other partners. In their eyes, Everett would become an international destination, and not just for gambling.
"With the property that we have across the street, in conjunction with this as really a major anchor, there will be other hospitality and tourism-related assets that would work quite well with the property," Encore Boston Harbor President Bob DeSalvio told Boston.com in an interview.
What exactly does that mean?
According to DeSalvio, the possibilities include hotels (in addition to the casino's pricey, 671-room resort tower), apartments, meeting and convention space ("There never seems to be enough of it in Greater Boston"), restaurants, bars, and even an arena or large-scale concert venue (which Encore Boston Harbor does not yet have).
"We're going to start with a blank canvas," he said.
DeSalvio says that Wynn hasn't yet started creating any designs or timeline for the property, but they do have lofty aspirations.
"Our idea — I believe, along with the mayor's — is to continue to redevelop this area so that it's known as the entertainment district in the Northeast," Maddox said.
The planned developments aren't just happening across the street from the casino, nor are they only slated for the long term. Part of the casino's so-called "Phase 2" construction includes a designated area of sports gambling, if it becomes legal in Massachusetts, Encore officials said during a tour Friday.
"I don't want to say where it is yet, because we're still working on the design, but we do have a spot picked out," DeSalvio confirmed.
Following last year's Supreme Court decision striking down a federal ban on sports gambling, more than a dozen states have moved to legalize the activity. Massachusetts lawmakers are currently considering a number of proposals — including a bill backed by Gov. Charlie Baker —  to follow suit, but haven't yet made any major progress.
While hopeful that the legislature will act, Encore officials are careful not to sound presumptuous.
"I know that the lawmakers are thinking about it and being very careful in the way that it could be implemented, if it is," Maddox said Friday, repeatedly couching his statements in the conditional tense. "If the state of Massachusetts decides to do that, we have identified a place for it. We actually have a design that we worked out. We would be ready to move forward, if that opportunity exists."
Another project potentially in the works is a multi-million dollar footbridge across the Mystic River, connecting the casino with Assembly Square and, importantly, its Orange Line MBTA station. Currently, MBTA riders can take a free shuttle from the Orange Line's Wellington or Malden Center stops — or walk more than a mile from Sullivan Station.
Building the span would provide a useful connection for casino-goers — not to mention Everett residents — but DeSalvio says they don't want a "want a bridge to nowhere." The casino president indicated that Wynn would be willing to pay for the footbridge itself, but only if local government officials first agree to finish renovating the Draw Seven Park, a currently underutilized space on the Somerville side of the would-be bridge, and expand Assembly station's northern head house so that pedestrians can go up and over the northbound rail tracks (a multi-million dollar project in itself).
"We are expecting multiple stakeholders to participate because there will be so many beneficiaries to this kind of a project," DeSalvio said. "We will be there, but all we're asking is that it's a complete project."
As part of their agreement with local communities, Encore already spent $70 million on local road improvements, as well as tens of millions more on alternate transit modes to the casino. Maddox says the footbridge to Assembly Square would be another part of their vision of creating an "interconnected" entertainment region.
But for the time being, Wynn officials are focused on just getting their new 3-million-square-foot casino up to speed. Having dealt with a few operational hiccups during the casino's soft opening, Maddox says he thinks it will take up to 90 days before the resort is "running like a machine."
"I think for now our main goal is to get the resort open, gauge customer reaction, and then we'll take a step back and look at all the assets and say, 'What do we have? What's working? If there's things that aren't working, how can we change them?'" DeSalvio said.
Still, it's hard not to think about what this week's opening could mean long term. Everett Mayor Carlo DeMaria says it's the first step toward forever changing the Boston suburb's reputation.
"We were defined for many years as a gritty industrial city that had tough guys that play football," DeMaria said. "We're still tough guys that play football, but we're no longer a gritty city. We're a city that's on the move."