Local
Harvard professor says school 'capitulated to protestors' in not renewing his term as dean
"I am willing to believe that some students felt unsafe. But feelings alone should not drive university policy."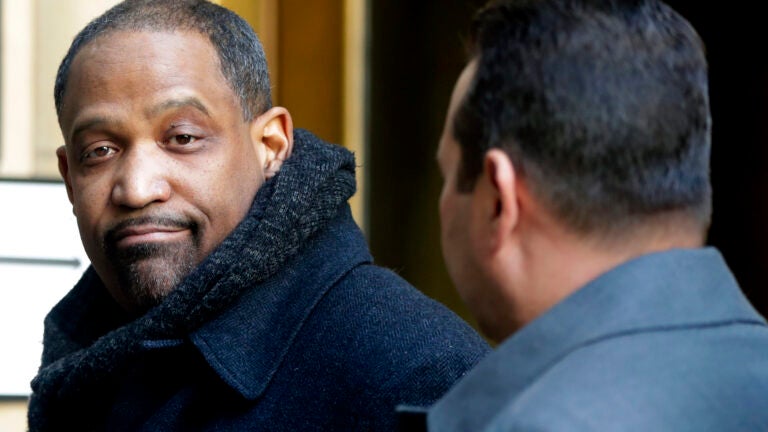 A Harvard Law School professor whose term as a faculty dean of Winthrop House will come to an end this month after uproar over his decision to represent Harvey Weinstein says the school "capitulated to protesters" in opting to not renew his appointment.
In a New York Times op-ed published Monday, Ronald Sullivan Jr., who serves as a faculty dean of the undergraduate residential house with his wife, Stephanie Robinson, opened up on how the prestigious institution missed chances to engage students in thoughtful discussion and instead caved to protestors' demands.
"I am willing to believe that some students felt unsafe. But feelings alone should not drive university policy," Sullivan wrote.
"Administrators must help students distinguish between feelings that have a rational basis and those that do not," he added. "In my case, Harvard missed an opportunity to help students do that."
Last month, Harvard announced it would not reappoint the couple, Harvard's first African-American faculty deans who have served in their roles for a decade, when the term ends on June 30.
Harvard has maintained that its decision was made because of a "number of considerations," including those based off a review of the Winthrop House climate that school officials say showed concerns about Sullivan's leadership that were sown before the Weinstein controversy.
Although he will represent Weinstein during the Hollywood producer's coming sexual assault trial in September, Sullivan wrote that during his tenure, he has also served clients who were both accused of and survivors of sexual assault.
It was only this year, in light of the Weinstein case, that complaints surfaced, he wrote.
"I would hope that any student who felt unsafe as a result of my representation of Mr. Weinstein might, after a reasoned discussion of the relevant facts, question whether his or her feelings were warranted," Sullivan wrote. "But Harvard was not interested in having that discussion."
Sullivan also writes that the institution "has been silent in other disappointing ways," including when he and his 9-year-old son encountered "Down with Sullivan" graffiti spray-painted on the wall next to their home earlier this year.
Raw and unchecked emotion is now steering university policy rather than evidence and reason, Sullivan wrote.
"The administration capitulated to protestors," he wrote. "Given that universities are supposed to be places of considered and civil discourse, where people are forced to wrestle with difficult, controversial and unfamiliar ideas, this is disappointing."