Local News
'Accosted, harassed and screamed at': Chatham police told residents to stop bothering utility crews attempting to restore power
"PLEASE do not bother the utility work crews while they are working."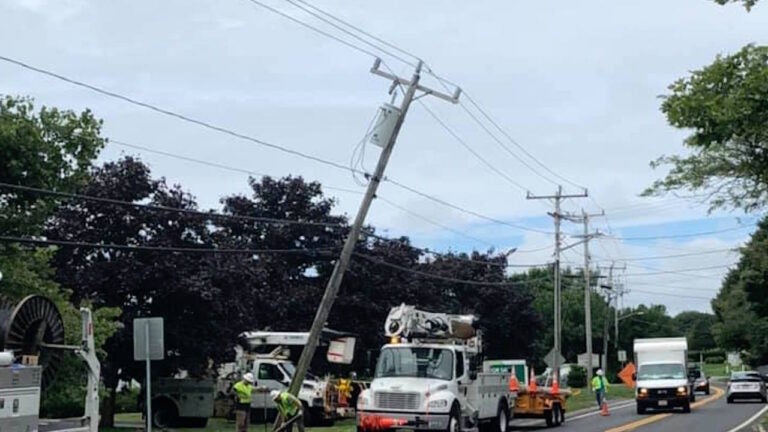 As thousands remained without power on Cape Cod Wednesday following Tuesday's severe storm that spawned two tornadoes, some Chatham residents apparently lost their patience.
Chatham police took to Facebook Wednesday afternoon to remind residents to leave the 30 utility crews working throughout town alone.
"It has come to our attention that some utility work crews have been accosted, harassed and screamed at by citizens demanding that power to their home be turned on," police said.
Police noted that the repair work, including untangling wires stuck in trees, "requires a safe and methodical process."
"They are making good headway and working hard," police said. "Please let them do their work so they can get us powered back up as soon as possible."
Numerous residents in the comments thanked the utility workers and emergency personnel, and expressed dismay at the behavior mentioned in the post.
As of Wednesday evening, 3,900 Eversource customers in Chatham were still without power, according to police.
According to the Massachusetts Emergency Management Agency, just under 12,000 customers didn't have power statewide.
https://twitter.com/MassEMA/status/1154189594881118209