Local News
Marijuana is legal in Massachusetts — but not off its shores
"If you are planning to take a boat ride this summer in federal waters, leave your cannabis at home."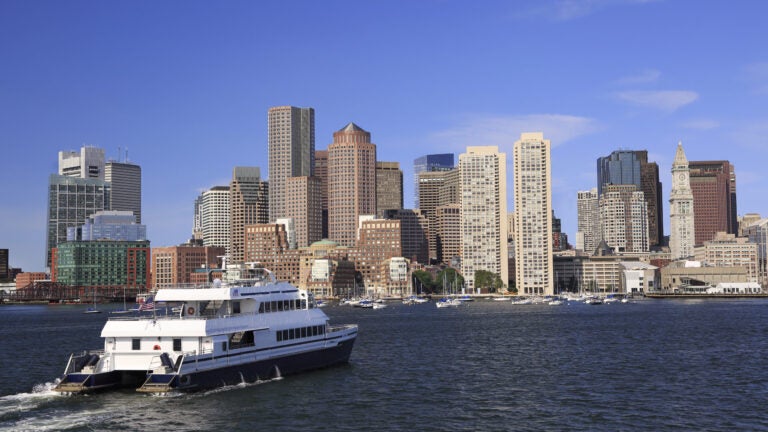 A relaxing, breezy cruise off the Massachusetts coast may offer an escape from another week of sweltering summer heat. However, state officials are warning boaters that they're still subject to local and federal laws when it comes to marijuana.
And that means that – even though Massachusetts, Vermont, and Maine have all legalized recreational marijuana for adults over 21 – getting high on public waters is illegal no matter your age.
In a press release Friday, the Cannabis Control Commission reminded residents that even possessing, much less consuming, cannabis on federal waterways remains illegal, due to its continued (albeit controversial) classification as a prohibited Schedule 1 drug.
"The Commission expects adults who choose to consume cannabis in Massachusetts to know the laws, including the federal restrictions that are still in place," CCC commissioner Jennifer Flanagan said. "If you are planning to take a boat ride this summer in federal waters, leave your cannabis at home."
Even if it's in your privately owned boat and you're not using the drug, bringing any amount of marijuana on federal waters runs aground of the law. That includes the areas patrolled by the Coast Guard off the New England coast, including Boston Harbor, as well as Lake Champlain (similarly, marijuana remains prohibited on federal lands within states that have legalized the drug, like the Cape Cod National Seashore and Acadia National Park in Maine).
Even though Massachusetts is entering its first summer with a legal marijuana market, a CCC spokesperson said Monday that the regulatory agency haven't received any recent complaints about increased cannabis-related activity in local waters. Rather, officials sensed the season was "a timely opportunity to remind Massachusetts residents of some of the lesser-known exceptions to legalization."
Ahead of the July 4 holiday earlier this month, the Coast Guard's Northeast division also reminded boaters that marijuana possession remains a federal offense, even if it's legal in several local states, as part of their Operation Dry Water awareness campaign to prevent boating under the influence. According to the Coast Guard, alcohol is the leading known factor in fatal boating accidents. Similar to DUI laws, it's illegal to use either substance while operating a motor vessel.
"It bears repeating," Flanagan said."Never, ever drive a boat when under the influence of cannabis, or ride with a driver who may be at risk of being impaired."
Coast Guard officials say they will continue to take action – and "may conduct boardings on commercial and recreational boats" – to enforce federal marijuana laws. Simple possession carries a $500 fine for a first offense – and up to a $5,000 fine for repeated offenses. Those in violation of the law will also have their weed seized. While figures weren't yet available for this year, Coast Guard spokeswoman Nicole Groll told Boston.com that they'd made 34 marijuana seizures from Maine to Northern New Jersey in 2018.
Aside from enforcing the law on federal waters, CCC officials want Massachusetts residents to mind existing rules when it comes to state and locally controlled waters; the same possession and consumption restrictions generally apply as they do on dry land.
Think of a boat just like a car. It's illegal to have an open or unsealed container of marijuana in the passenger area of the vessel when on a public waterway. And public possession is limited to up to one ounce – and no more than five grams can be possessed in the form of marijuana concentrate. And, as Flanagan said, it perhaps bears repeating: it's especially illegal to get high while driving a motor vehicle or boat.