Local
There's an Old Town Road in Wellesley. People keep stealing the street sign.
The town really wants them to stop.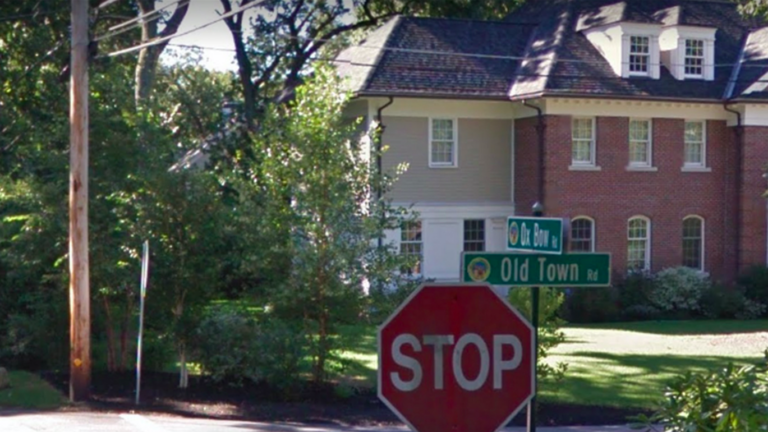 Local residents hoping to take their horse to the Old Town Road in Wellesley may have to use GPS. According to the town, apparent fans of Lil Nas X's mega-hit of the same name won't stop stealing their street signs.
Stephanie Hawkinson, the communications and project manager for the Boston suburb, says it all started this past spring, sometime after the record-breaking country rap single was released in April. There's sign on each end of Old Town Road in Wellesley, a short residential street that spans about a tenth of a mile. Both have been stolen three times, meaning the town is down a total of six signs. And while Hawkinson suspects the hijinks are the work of pranksters or those who want the green street signs as decorations, it's beginning to add up.
Each time, the signs have been removed from the base, meaning that Wellesley's highway department has also had to replace the 12-foot metal posts. Hawkinson says it runs the town between $250 and $280 to replace a sign, post, mounting hardware, and anchor to hold the post — and that doesn't include the cost of the time and labor by Wellesley's road crew to "actually dig the holes and replace the signs, over and over."
The pattern of thefts was first reported Thursday by The Swellesley Report, a local news website.
After replacing the signs the first few times, Wellesley officials are now going to see if they can wait out the song.
"The Highway Department is waiting until the popularity of the song lessens which will hopefully help keep the signs on the posts," Hawkinson said.
Earlier this week, "Old Town Road" extended its record-setting streak atop Billboard's Hot 100 chart to 18 weeks.
Wellesley isn't the first community to face an issue like this. Last week, a Canadian town began printing replicas to sell after its own Old Town Road signs repeatedly went missing. Hawkinson says that Wellesley has "no plans to follow suit." She suggests that if people really want their own Old Town Road sign, they should directly order one from Atlantic Broom Services, the Taunton company from which Wellesley orders their signs.
Otherwise, Hawkinson says the town has no other plans to discourage the sign stealers, but wishes they would consider the public safety implications of their behavior.
"We hope the publicity over this sign issue will help individuals realize this is a costly prank and removing the sign can be critical for first responders who might be trying to locate the street in an emergency," she said. "We hope they appreciate the song but leave our sign in place."