Local
Despite legal issues, Somerville plans to open a safe consumption site for drug users in 2020
"We're in the midst of an epidemic and our goal is to reduce harm and save lives."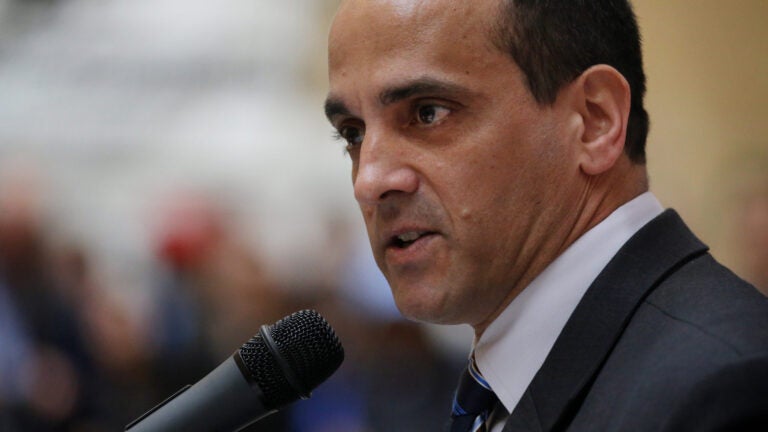 Somerville has plans to open a safe consumption site where people could inject drugs under medical supervision — an effort needed to help reduce fatal overdoses, Mayor Joseph Curtatone said this week.
The initiative is intended to protect drug users as the opioid crisis continues to rattle communities across the state, he told WBUR Tuesday.
"We're in the midst of an epidemic and our goal is to reduce harm and save lives," the Democrat said.
While Curtatone said the city is still working through the planning stages for the facility, anticipated to open next year, Somerville will face several legal hurdles in opening the clinic.
Safe consumption sites are illegal under state and federal law.
Massachusetts U.S. Attorney Andrew Lelling has made consistently clear he will enforce the law should such a facility open in the Commonwealth — a point he reiterated in a statement Wednesday.
"Barring a change in the Justice Department's position, if Somerville opens one, federal enforcement will follow," Lelling said in the statement.
"I agree that beating this public health crisis requires treatment and prevention as much as it does prosecution of drug traffickers," he added. "But supervised injection sites are not the answer."
Safe consumption sites, while illegal in the United States, operate in approximately a dozen countries across the globe, including Canada, WBUR reports. The facilities provide drug users a clean environment to inject where medical professionals are on hand to quickly respond to overdoses.
The clinics do not provide drugs, but offer clean needles, treatment program referrals, and other services.
Curtatone said the city is doing its due diligence to analyze the legal challenges that lie ahead, but it will be ready to take them on.
"I just attended a funeral yesterday of someone who was a victim to that epidemic," he told WBUR. "So every day I'm concerned about that phone call, not the knock at the door (from federal agents), but that phone call I get of another life lost here in Somerville."
Lelling said what alarms him is "the surge" in public misinformation surrounding the practice.
In his statement, he pointed to an incident in Ottawa, Canada, last year where a person still suffered a fatal overdose while at one of the facilities.
"There is no reliable statistical evidence that these sites do anything to reduce addiction rates, or even overall overdose death rates, since fentanyl and other synthetics have come to dominate the opioid epidemic," Lelling said.
In Somerville, the plan has won the support of firefighters, EMTs, and police, according to Curtatone. A working group for the project includes health care facilities that could partner with the city such as Fenway Health, which already runs a needle exchange program in Cambridge and other outreach programs, WBUR reports.
"When people are ready to use, they have to leave our facility, they go into the streets, into alleys and public bathrooms," Carl Sciortino, Fenway Health's vice president for government relations, told the radio station. "When they use alone that's where they're dying."