Local
'She was an amazing writer and journalist': Boston University student killed in apparent double murder-suicide
Erin Edwards was due to start her junior year studying journalism, film and television, and African American studies at the university next week.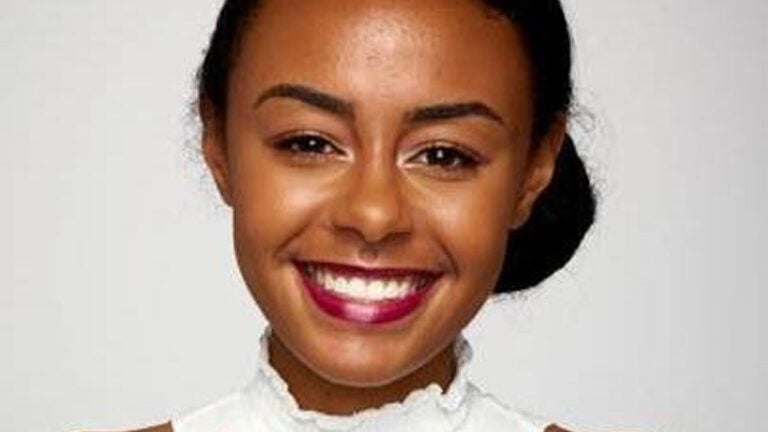 Erin Edwards was set to return to Boston University next week, arriving back at school early to help first-year students adjust to life on campus and in the city.
But the body of the accomplished 20-year-old journalist was found along with those of her 24-year-old brother Christopher and mother Wednesday evening in what Georgia authorities have called a double murder-suicide, according to The Atlanta Journal-Constitution. Authorities have said 58-year-old Marsha Edwards shot her two children inside her home before taking her own life.
According to the newspaper, Erin worked as an intern for Atlanta Mayor Keisha Lance Bottoms last summer. Her brother had been working as a digital content manager for the Atlanta film and entertainment office.
Bottoms released a statement calling the 20-year-old and her brother "beautiful, vibrant, and brilliant young adults."
— Keisha Lance Bottoms (@KeishaBottoms) August 22, 2019
Erin Edwards had just finished a summer internship working with an NBC station in New York, according to the Journal-Constitution.
"Thank you to all the people who shared their stories with me this summer," the 20-year-old wrote on Instagram in early August at the end of her internship. "You've moved me, inspired me, and challenged me in ways I could have never expected, and I'm a better journalist and person for it." 
Benjamin Berkowitz, the vice president of digital at WNBC who also served as the BU student's supervisor during her internship, described the 20-year-old as a "gifted storyteller with a passion for her work."
"Her enthusiasm was infectious and her smile lit up a room," he said in a statement. "She was an incredibly decent, kind person who earned our admiration. Her talent was truly God-given.  All of us at WNBC extend our condolences to Erin's family and friends at this difficult time."
"Erin Edwards, you were going to be one heck of an amazing journalist," NBC News correspondent Blayne Alexander tweeted. "This world will truly miss your light."
Erin Edwards, you were going to be one heck of an amazing journalist. This world will truly miss your light. ✨? pic.twitter.com/LNyqmiQe0x

— Blayne Alexander (@ReporterBlayne) August 23, 2019
The 20-year-old was a BU Posse scholar and was due to start serving as a leader with the outreach program for first-year students, according to the university.
For her junior year, she was also going to serve as a student ambassador for the Howard Thurman Center for Common Ground. 
On Thursday, school officials called her death "a great loss to the community."
"She was the type of student we wish all students were; she took advantage of every available opportunity, and I don't think there's an area of communication she didn't touch,"  Dustin Supa, the senior associate dean of the college of communication, said in a statement. "She was on the radio, involved in our TV station, involved in film and television, heavily involved in journalism. She is going to be missed."
Edwards reported for the student-run Daily Free Press, was the editor-in-chief of the literary arts publication Charcoal magazine, and was a co-DJ of the feminist talk show "Man Eater" on WTBU, according to the school.
"Erin was just an amazing young woman; she didn't let anything stop her," Nancy Lowenstein, an associate professor who served as a mentor to Edwards and the Posse scholars, said in a statement. "Her smile lit up a room and her energy was contagious. She was an amazing writer and journalist. She was just a wonderful person in our Posse, always supportive and there, kind and giving."
Edwards, her brother, and her mother were all members of the National Association of Black Journalists, which shared a statement on Thursday. 
NABJ extends its condolences, prayers and thoughts to the family, friends and colleagues of Marsha Edwards, Christopher Edwards II and Erin Edwards. Marsha, Christopher and Erin were NABJ members from the Atlanta area. Details are online @ajc. https://t.co/dZ3JpkEJcx

— NABJ Headquarters (@NABJ) August 22, 2019
The #NABJ family has lost three of our own. Our prayers and thoughts are with the family, friends and colleagues of Marsha Edwards, Christopher Edwards II and Erin Edwards.This tragedy has claimed the lives of three members, but touches countless more. https://t.co/5Jta03haQy

— Dorothy M Tucker (@Dorothy4NABJ) August 22, 2019
"She told stories through times of pain and happiness, never leaving her passion for journalism too far behind," Edwards's fellow Posse scholars said in a statement, shared by BU. "But Erin didn't just tell stories, she also was keen on listening to them. She would listen to her friends' and family's stories the same as a stranger's, with thoughtfulness and sincerity. "
BU shared a portion of what Edwards wrote in her application to become an ambassador at the Thurman Center, in which the 20-year-old described herself as "passionate about empathy."
"I believe empathy is the solution to virtually any problem and should be the first option when dealing with conflict," she wrote. "As a journalist, I try to promote empathy by sharing stories of underrepresented, marginalized people and uplifting their voices. I'm also passionate about community, because that's what life is all about and that's where it all starts—building community and connecting to other human beings."
According to the university, services for Edwards are planned for Wednesday, Aug. 28, at 11 a.m. at the Cascade United Methodist Church in Atlanta, Georgia.