Local
'It escalated that fast': Rhode Island father speaks about 6-year-old daughter's EEE battle
"She couldn't talk for five or six days. She couldn't remember who people were."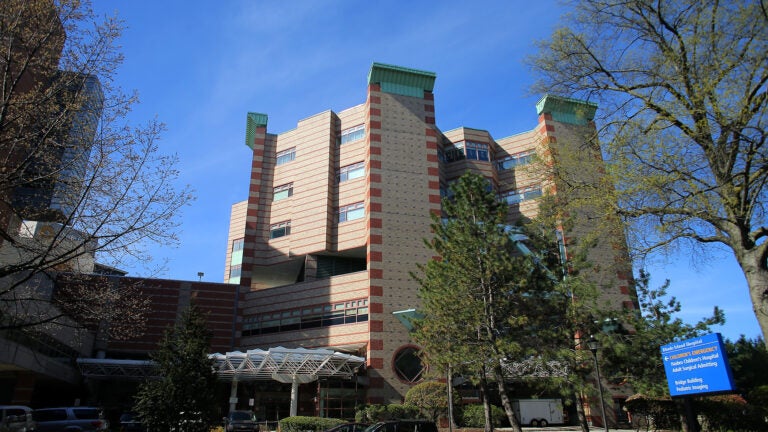 It started with a headache.
The pain settled in for Star Jackman, of Coventry, Rhode Island, on Aug. 30.
The first grader had just finished her first two days into the new school year.
And while she would have usually either played with a Barbie doll or two, sang, or danced her way into the weekend, the 6-year-old spent the next day in bed, asleep, her father, Reginald Jackman, told The Providence Journal.
"She started running a fever and throwing up," Reginald Jackman, 35, said in an interview with ABC6. "Sunday afternoon we brought her to the walk-in."
Star is one of three people in Rhode Island this year who has contracted the potentially fatal and rare mosquito-borne Eastern Equine Encephalitis virus — a diagnosis that would take weeks to come for the Jackman family.
Within a half hour at the clinic, she was rushed to an ambulance and sent off to Hasbro Children's Hospital in Providence, the Journal reports.
"It escalated that fast," her father recalled this week.
COMING UP: This sweet girl is named Star. She's 6-years-old and is truly a shining star. She's the latest person in RI to contract EEE, but she's a fighter! Her story, coming up at 11pm on @ABC6 pic.twitter.com/EQ6D3Oghg3

— Ellie Romano ABC6 (@ERomanoABC6) September 18, 2019
The infection, which has spread throughout New England this summer, induces brain swelling, fever, and coma in its victims.
There is no vaccine.
Earlier this month, the virus took the life of a person from West Warwick. State health officials announced Tuesday that a person in their 50s from Charlestown also tested positive for EEE.
In Massachusetts, 10 human cases have been confirmed this year, including two that were fatal.
While she was in the hospital, Star's illness was a bit of a mystery, although her father said the possibility of the deadly infection was "always in the back of our mind."
She spent nine days there, where doctors deemed she was stricken with viral meningitis, which caused the swelling in her brain, Patch reports.
"She couldn't talk for five or six days," her father told ABC6. "She couldn't remember who people were."
She woke several times screaming in pain before returning to sleep, according to the Journal. She battled seizures and tremors. Her heart rate dropped dangerously low twice.
"We could have lost her," Reginald Jackson told Patch. "We got lucky."
Star's condition slowly improved. It took approximately one week before she could eat and drink again.
She left the hospital on Sept. 9. And on Monday, the Jackman family got its answer: Test results confirmed Star  did indeed have EEE.
According to Patch, the girl works with physical and occupational therapists every day as she regains her motor skills.
"She is progressing forward so well," her mother, Jessica Jackman, wrote Thursday in a post to a GoFundMe campaign page set up to support the family. "We are so lucky to have her here and being back to basic Star. We have overcome the worst and are working on the things that will come back with learning!
"I am so proud of this young girl for her motivation and growing through what she has overcome," she added. "I can honestly say she is the strongest person I have ever know(n). I know I could not do what I saw her do! Here is to you, Star. KEEP SHINING BRIGHT BABY GIRL!"
It's not yet clear if or when Star will make a full recovery from the illness, according to Patch.
More tests are scheduled for next month, the Journal reports.
"It could last a few days, a month or the rest of her life," Reginald Jackman said, according to Patch. "We just don't know."
In the meantime, the online fundraiser for the Jackman family had raised over $6,800 as of Friday afternoon as the Coventry community has rallied around the family.
According to Patch, Reginald Jackman also has a message to his fellow parents: "Definitely use a lot of bug spray!"
"We always use bug spray, but it still happened," he said.