Local
2nd person dies from EEE as Mass. officials confirm 10th human case
A man in his 50s from Plymouth County was also diagnosed with West Nile virus, according to the Department of Public Health.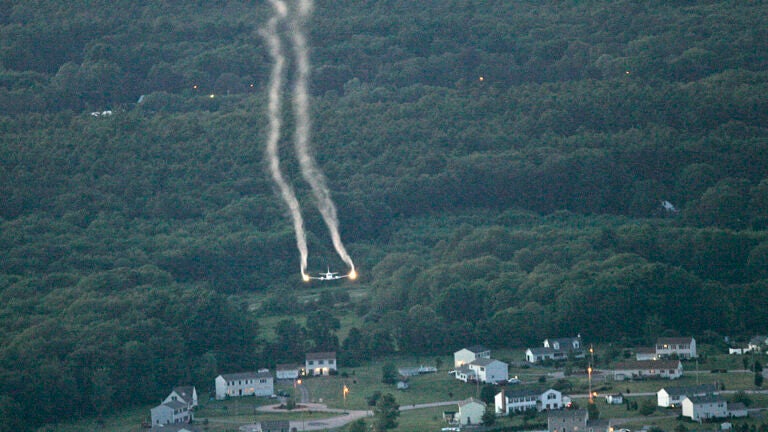 A man in his 70s from Bristol County is the second person to die from the rare, mosquito-borne Eastern Equine Encephalitis virus in Massachusetts in a month, health officials announced Friday.
The victim was the 10th confirmed human case of the infection in the Bay State this year, the state Department of Public Health said.
"The hospital has reported to DPH that the patient died as a result of his illness," the department said in a statement.
The Town of Freetown said in a press release the man, who has not been identified, was a local resident.
"Our most sincere sympathy, thoughts and prayers go out to the victim, to their family and their loved ones," town officials said.
On Friday, DPH also announced it has confirmed a second human case of West Nile virus in a man in his 50s from Plymouth County.
"We continue to emphasize the need for people to protect themselves from mosquito bites," Public Health Commissioner Monica Bharel said in a statement. "The unusually warm weather expected this weekend will increase outdoor activity among people and mosquitoes. It is absolutely essential that people take steps to avoid being bitten by a mosquito."
EEE, which can induce brain swelling, fever, and coma, was last seen in Massachusetts from 2004 to 2006 and 2010 through 2012. During those periods, the state saw 22 human cases with 14 cases stemming from Bristol and Plymouth counties alone, officials said.
According to the Centers for Disease Control and Prevention, EEE kills roughly one third of the people who contract it.
A Fairhaven woman died after she was diagnosed with the virus last month. Eight cases of EEE in animals have also been confirmed this year, with seven horses and one goat all diagnosed with the illness.
To date, 35 communities across the Commonwealth are at critical risk for EEE, 40 are at high risk, and 128 are at moderate risk, officials said.
Aerial spraying for mosquito control in parts of Bristol and Plymouth counties is slated for Friday night and through the weekend, according to DPH.
"As always, aerial spraying is weather and equipment dependent and falling evening temperatures will affect the ability to conduct an effective spraying operation," the department said.
Officials urge the public to avoid mosquito bites by wearing bug repellent and long-sleeved clothing; staying indoors between dusk and dawn; and by taking steps to mosquito-proof homes by draining standing water and repairing broken window and door screens.