Local
Green Street Studios says it will close this month after 28 years of programming due to a 'significant' rent increase
"If the arts have enriched your life, please advocate for meaningful arts funding and protection in Cambridge."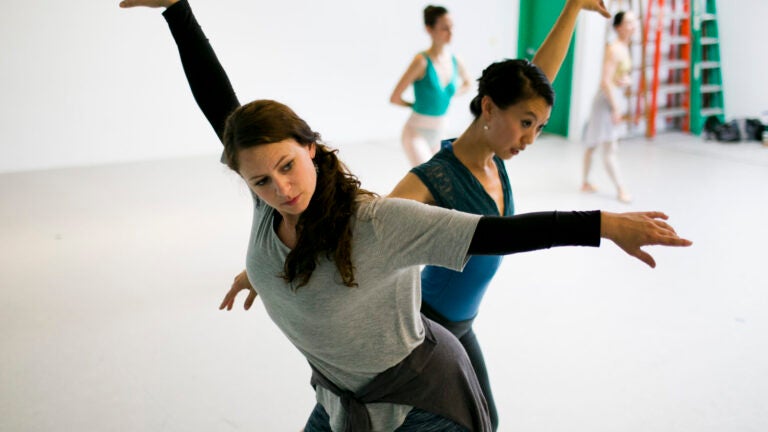 A longtime arts center for movement and dance in Cambridge says it is closing its doors before the end of the month due to a "significant rent increase" by its new landlord.
Green Street Studios announced Wednesday it is ending its 28-year run in Central Square with the cessation of regular operations on Oct. 27.
"Green Street Studios is thriving both artistically and financially," officials with the nonprofit wrote in a statement. "Following a turn-around initiated in 2016, exponential growth has continued under current leadership. Despite this success, GSS cannot sustain a significant rent increase brought by new ownership of the building. Tragically, the increase reflects the prohibitive cost to operate in the Central Square Cultural Arts District and broader Cambridge."
The arts organization was founded in 1991 with the mission of providing affordable rehearsal space to artists and innovative programming, including classes, performances, and artist residencies, to the community.
Stephen Ursprung, the acting chair of the nonprofit's board of directors, told Cambridge Day that the studios' lease ended in August and the owner, who bought the building in April, was "not interested in reaching an agreement for long-term occupancy" for the organization unless it paid the new "market rate."
"Our space is now listed for rent at approximately 165 percent above our previous rate, almost tripling the rent we previously paid," Ursprung said.
Before it closes up shop, Green Street Studios will hold a benefit class series and urged the community to celebrate the legacy of the nonprofit and advocate for protecting arts organizations in Cambridge.
"Upon closure, GSS will join the ranks of other non-profit arts organizations (i.e., EMF and Out of the Blue Too Gallery) which have been forced to close or relocate in recent years due to prohibitive operating costs in Central Square," studio officials wrote. "The City of Cambridge is aware of the untenable costs, but is neither actively preserving nor offering support to keep cultural arts institutions in Cambridge. Get involved. We encourage you to lend your support to existing arts organizations. If the arts have enriched your life, please advocate for meaningful arts funding and protection in Cambridge."
https://www.facebook.com/greenstreetstudiosdance/posts/10157744048985536?__tn__=-R