Local News
These are the richest people in Massachusetts, according to Forbes
Those on the 2019 Forbes 400 list had to have a net worth of at least $2.1 billion to make the cut.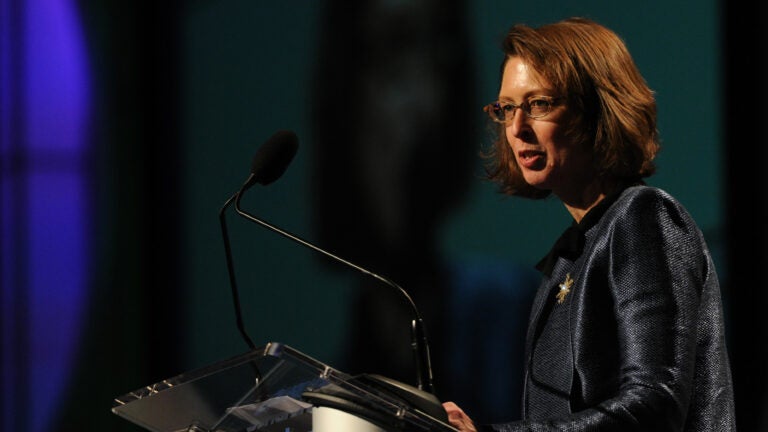 All together, the 400 richest Americans are worth $2.96 trillion, a record high — and nine of them hail from Massachusetts.
The 2019 Forbes 400 list, the magazine's 38th annual ranking of the wealthiest billionaires in the country, released Wednesday, contains a couple of names Bay Staters may be familiar with that made this year's cut — having a net worth of at least $2.1 billion.
From money management executives to sports team owners, here are the locals nestled among the likes of Jeff Bezos and Bill Gates (who once again secured the first and second spots, respectively):
Abigail Johnson, 57, $14 billion (net worth)
Johnson, ranking 34th out of the 400 people listed, is the CEO and chairman of Boston-based Fidelity Investments, the mutual fund corporation her grandfather, Edward Johnson II, founded in 1946.
She took over as CEO in 2014 following in the footsteps of her father and owns an estimated 24.5 percent of the company, according to Forbes.
Edward Johnson, III, 89, $7 billion
Coming in the 79th overall spot, Johnson falls just behind his daughter among the wealthiest people in Massachusetts.
He previously served as Fidelity Investment's CEO, overseeing the firm his father founded for 37 years.
Robert Kraft, 78, $6.9 billion
The New England Patriots owner and Kraft Group CEO got his start in the paper and packaging industries before going on to buy the now six-time Super Bowl champion team in 1994, currently worth $4.1 billion.
Kraft, who also owns the New England Revolution Major League Soccer club, is listed at 82 in the overall 400.
Jim Davis and family, $6.7 billion
Chairman of New Balance, Davis, 76, started the athletic wear business that now garners an estimated $4 billion in sales after buying a small shoemaker here in Boston in 1972, according to Forbes.
Davis and his family — ranked 85th on the list — own an estimated 95 percent of the private company.
Amos Hostetter, Jr., 82, $3.6 billion
Coming in at 225, Hostetter, a founder and former CEO of Continental Cablevision, Inc., sold the company to US West in 1996 for $11 billion, Forbes says.
The Barr Foundation, founded by his family, donates tens of millions of dollars annually towards fighting climate change and supporting education and the arts, according to the magazine.
Edward Johnson, IV, and Elizabeth Johnson, $3.2 billion (each)
Edward Johnson IV, president of Pembroke Real Estate, and Elizabeth Johnson, founder of Louisburg Farm in Florida, are siblings of Fidelity Investments CEO Abigail Johnson and tied for 268th on the 400 list.
They both own a 5.56 percent stake in the firm's parent company, FMR, according to Forbes.
Alan Trefler, 63, $2.8 billion
Trefler started the Cambridge-based software company Pegasystems, which sees over $890 million in annual revenue, in 1983 when he was 27 years old, Forbes says.
Ranking at number 306, Trefler and his wife also founded the Trefler Foundation in Boston, which donates to health care and public education.
Phillip T. (Terry) Ragon, 70, $2.4 billion
Ragon founded the software company InterSystems in 1978 and, with his wife, launched the Ragon Institute to help find an HIV vaccine, according to Forbes.
Ragon ranked 355 out of the overall 400.