Local News
A dramatic change for Boston Center for Adult Education: No more classes
The center said the decision is not because of allegations that its former executives stole $1.7 million from the nonprofit.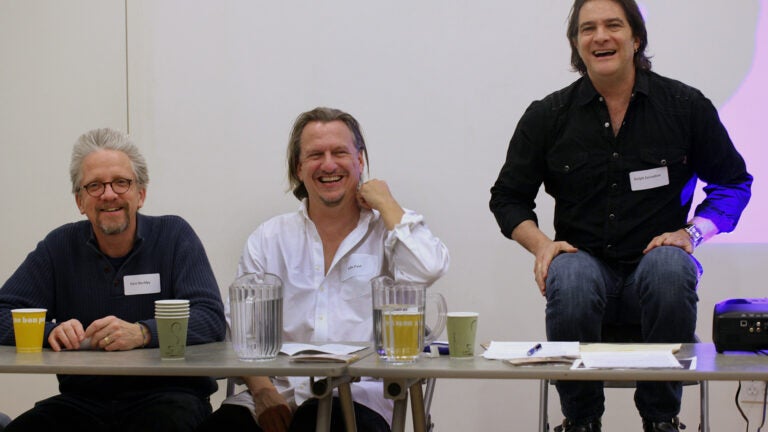 After more than 80 years of of offering classes in languages, writing, cooking, technology, and more, the Boston Center for Adult Education's mission is changing. At the end of the year, the center will stop offering all classes and special programming.
The announcement came after a year of turmoil for the organization. Former top executives of BCAE stand accused of stealing more than $1.7 million over the course of eight years. However, the center said the decision to end classes was not because of the fraud.
The new mission of BCAE will "look nothing like the BCAE that our founder imagined in 1933, and very different even from the BCAE of today," according to an email from the center's board of directors.
The email said the center has been losing money over the past few years because of declining enrollments and increased cancellations. "It has become clear that we have reached a point that is not sustainable," it read. 
The decision is not because of the recent fraud allegations, according to the center's frequently asked questions page, though the embezzlement "had a significant impact on the resources of BCAE."
The nonprofit's founder Dorothy Hewitt wanted it to be a place where "small groups of men and women would meet together in living room settings to learn, discuss, and create for the sheer pleasure of doing so," according to its website. 
The center has enlisted a nonprofit management consulting firm to help with its transition. It is not yet clear what its new mission will be.
In July, BCAE's former comptroller Mark Mitchell and former executive director Susan B. Brown pleaded not guilty to charges of making false entries in corporate books, forgery, and more. Brown's partner, Karen Kalfian, was also charged with receiving stolen property by scheme.
Brown was accused of writing Kalfian a series of checks totaling $565,586, purportedly for marketing services. But Kalfian did not provide the center with any marketing services, prosecutors allege.
Mitchell, who is also a selectman for the town of Saugus, allegedly embezzled more than $970,000 by forging signatures on checks. Prosecutors say he used some of the money to support an "elite youth baseball league" he owned.
Both Brown and Mitchell then falsified the non-profit's records to cover up the theft, prosecutors say. Cases against the pair are ongoing.
BCAE's website has answers to numerous specific questions about what the newly announced changes will mean, such as whether customers can be refunded and how this will affect memberships. 
Anyone with thoughts they want to share with the consulting firm helping with the center's transition can fill out this survey.