Local News
'It's a shared trauma': Activists who have been racially profiled ask Legislature to amend safe driving bill
People of color want police to have to keep track of the race of those they pull over during traffic stops.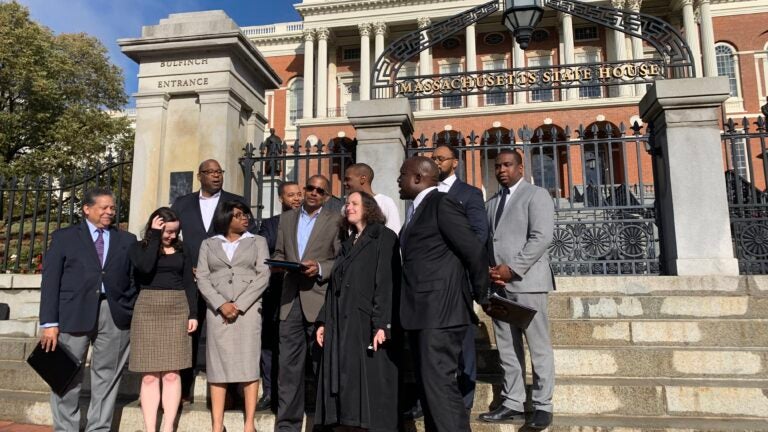 Darrin Howell hasn't had a car registered in his name in more than 10 years. As a black man in Boston, he said, it's not worth the hassle and trauma.
Tito Jackson remembered when a car he and now-congresswoman Ayanna Pressley were in was pulled over as they left a funeral. It was the middle of the day, he said, and the officer only let them go when he realized Jackson was a city councilor. When asked why he pulled them over, the cop said one of their taillights was out.
Jackson checked later. Both taillights were working.
At-large City Council candidate David Halbert recalled being on the phone with his mother once when saw police lights flashing in his rearview mirror. He told her what was happening and heard her voice change.
"Be quiet, be calm, keep your hands on the wheel," he remembered her saying. "Make sure you don't make any sudden movements."
She wasn't trying to make him a better driver or more respectful man, he said. She just wanted to make sure he came home alive.
Howell, Jackson, Halbert, and other activists and officials stood on the steps of the Massachusetts Statehouse Wednesday morning, asking legislators to remember those traumatized by racial profiling as they consider a safe driving bill that has languished in committee for weeks now.
The bill would ban using any electronic device while driving unless it's in hands-free mode. Activists say that could just give police another excuse to pull over drivers of color.
But they don't want to halt the bill, they just want one addition: have police keep track of the perceived race and gender of those they pull over.
Massachusetts used to collect this kind of data from traffic stops, but the legislation that allowed that has since expired. A 2004 study of those numbers showed that two of every three police departments in the state disproportionately pulled over black and Latino drivers.
"We cannot manage what we don't measure, and without transparent data collection the problem will persist," said Juan Cofield, president of the NAACP New England Area Conference.
Legislative aide Maia Raynor said though the Senate has passed a version of the bill two separate times including provisions that addressed racial profiling, it's getting held up over concerns about what the data collection should look like, who will maintain the records, and how long they should be kept.
"It is ironic that folks in the Statehouse would want less data," Jackson said. "It is a paradox that people would knowingly want to be ignorant about our suffering."
Many of those who spoke Wednesday stressed that they understand the importance of creating safe driving legislation, and they aren't opposed to that. They just want legislators to be mindful of how the bill could affect communities of color and step up to keep track of those effects.
"It's about equity," Halpert said of the proposed data collection. "Having concrete information that everybody hopefully can agree on — that's how you built a platform and the base from which to create the kinds of change you want."
Milton community organizer Ron Bell said even though he might get stopped anyway because he's black, the data should still be collected. It's about understanding racial profiling so it can be addressed.
Being pulled over for driving while black isn't just an inconvenience, the activists said. It's a type of trauma that the black community is forced to quietly shoulder.
"It doesn't just affect the person in the car. It doesn't just affect the person behind the wheel," Halbert said. "It's a shared trauma. It's a collective memory that we all have."