Local
Former Red Sox pitcher Bill Lee made the first purchase at a Massachusetts marijuana dispensary opening
"As you get older, you can't smoke as much anymore."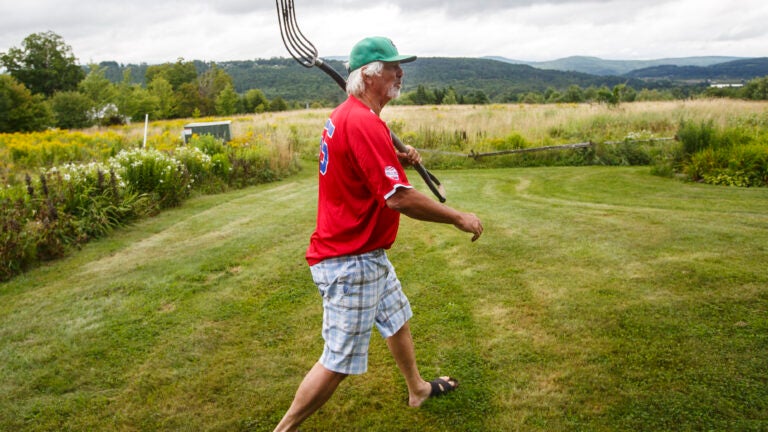 Since retiring from baseball, former Red Sox pitcher Bill "Spaceman" Lee has thrown his share of ceremonial first pitches.
On Wednesday, he made a ceremonial "first purchase."
Lee, a legal marijuana advocate (and former Vermont gubernatorial candidate), was on hand for the "grand opening" of the cannabis giant Curaleaf's first adult-use dispensary in Massachusetts.
The Oxford store became the state's 30th licensed dispensary to begin selling recreational marijuana last Friday, but held a ceremony Wednesday to commemorate the milestone with company employees, executives, and Lee. According to the Telegram & Gazette, the 72-year-old bought a bottle of cannabis oil — a THC-CBD mix — to kick off the event.
"I'm an oral dropper guy," he told the Worcester-based paper. "As you get older, you can't smoke as much anymore."
Photos: Bill "Spaceman" Lee makes ceremonial first purchase at Curaleafhttps://t.co/E8jSwpVvC9 pic.twitter.com/Lf99IP5K7W

— Ashley Green (@agreenphotog) November 6, 2019
Lee has long been open about his drug use and was fined $250 by the MLB in the 1970s for admitting to smoking marijuana. When asked about it, he famously that he only sprinkled it on organic buckwheat pancakes before going on his daily five-mile run to Fenway Park. In 2016, Lee ran for governor of Vermont on a "Bernie-heavy" platform that included legalizing recreational marijuana.
According to the Telegram & Gazette, Lee said he was "flattered" to be at the event Wednesday.
Curaleaf, which is based in Wakefield, is one of the world's largest marijuana companies and was recently fined $250,000 by Massachusetts regulators for attempting to exceed the state's limits on the number of recreational dispensaries a single operator can run. The company currently has provisional licenses to open recreational dispensaries in Ware and Provincetown.
"I hit four home runs in Ware," Lee said Wednesday, according to the Telegram & Gazette. "So I'll be at that store too."