Local
Buffalo Wild Wings worker killed in hazmat incident identified
The victim reportedly leaves behind a newborn baby.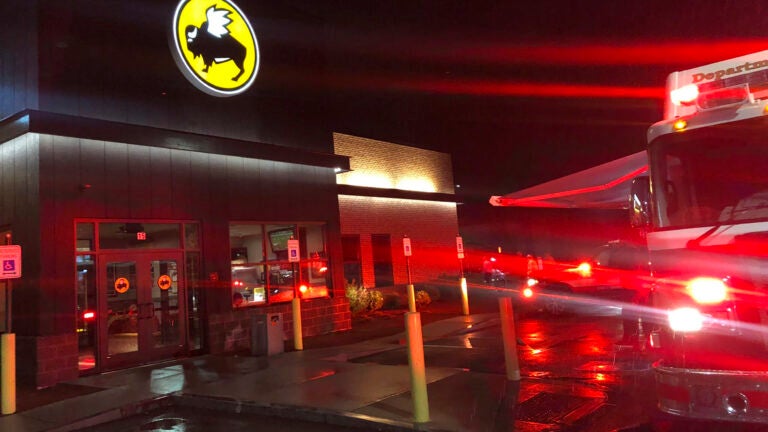 The Burlington Buffalo Wild Wings employee who died during a hazmat incident Thursday night has been identified.
Ryan Baldera, 32, of Lawrence, was the restaurant's general manager, according to authorities. He was recently married and leaves behind a newborn baby, WCVB reports.
Baldera is believed to have been exposed to Super 8 and Scale Kleen, two cleaning agents made by Auto-Chlor.
"A preliminary investigation conducted in conjunction with the Occupational Safety and Health Administration (OSHA) indicates that a second employee had applied two substances, Super 8 and Scale Kleen, to the kitchen floor while attempting to clean it. The two substances reacted with one another, creating toxic fumes," Burlington fire officials said in a Friday afternoon release.
Baldera was said to have been attempting to squeegee the products when he was overcome, according to Burlington interim Fire Chief Michael Patterson.
Firefighters were called to the scene around 5:36 p.m. Thirteen other people — both patrons and employees — were hospitalized due to the incident.
"Their symptoms included difficulty breathing and burning feelings in the eyes," officials said Friday. "All of the patients have since been released from the hospital."
The building was evacuated following the incident, and a Tier 1 hazmat incident was called.
https://twitter.com/mariastephanos/status/1192905018145411073