Local
Lynn Public Schools vote to give students easier access to birth control, emergency contraceptives
In 2016, Lynn's teen birth rate was more than three times Massachusetts's average.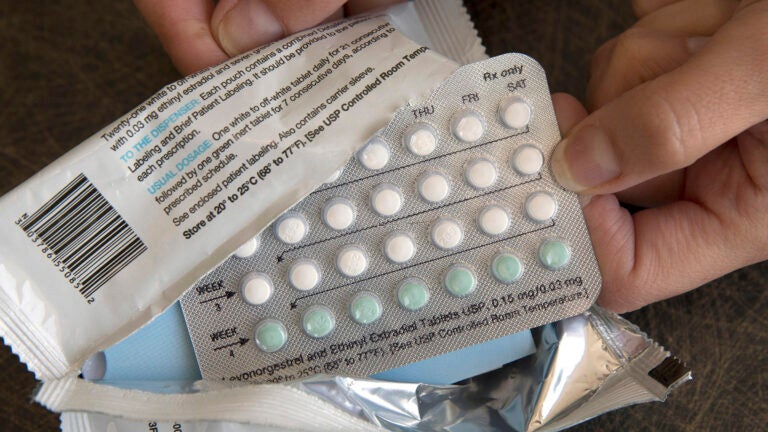 The Lynn School Committee voted Thursday night to provide students with easier access to condoms, other kinds of birth control, and emergency contraceptives.
Lynn Public Schools have eight school-based health centers, which are fully functional clinics. Students won't be picking up emergency contraceptives like Plan B from the school nurse — though the schools have those, too — but from a clinic where licensed practitioners can evaluate each individual and write prescriptions only if necessary.
In 2016, Lynn's teen birth rate was more than three times Massachusetts's average. There were estimated 29.2 births per 1,000 girls aged 15 to 19 that year.
There were 57 pregnant minors in Lynn public schools last year, according to health center officials. Seven cases were second pregnancies.
Before Thursday's vote, the in-school clinics were not allowed to provide students with birth control or contraceptives. Practitioners could refer them to the Lynn Community Health Center, but they couldn't hand out any birth control — condoms included — at the in-school center.
"They're already seeing these kids. They're already issuing [contraceptives], but the issue is they're having to go to another place to get them," Lynn School Committee member Michael Satterwhite said. "They want to just be able to provide it to them right then and there."
Handing a student a prescription and sending them down the road to pick it up might not seem like a big deal, but practitioners said about a third of students never showed up to pick up their prescriptions.
"It was very frustrating before that we were fighting this battle with one hand tied behind our back," Julie Chan said. Chan works at Lynn Vocational Technical Institute as a school-based health center nurse practitioner.
Under the new rule, students will be able to schedule an appointment at the health center, learn about the different kinds of birth control, and then actually receive that birth control — if practitioners such as Chan decide that's the best route to take.
Satterwhite said one misconception about Thursday's vote is that clinicians will immediately start passing out contraceptives at the in-school clinics. He said there will be a rollout process during which parents will be informed as to what could be available to their children, and he doesn't see that happening before the end of the year.
He also said it's important to know that the school health centers aren't funded by Lynn Public Schools.
Chan stressed that a big part of this process is educating students. At appointments, she's having conversations about consent, safe sex, effective birth control, and more.
"Everyone always thinks that it's school nurses handing this out — that there's a bowl of condoms somewhere," Chan said. "I don't know if they have an idea that there's a bowl of Plan B's sitting out front along with breath mints, but that's not what this is at all. This is a full, fully functioning medical home."
She said the health center strongly urges minors to talk to their parents about contraceptives, but they do not have to under Massachusetts confidentiality laws. This is not specific to in-school clinics, though; minors can exercise their right to confidentiality through their pediatricians as well.
To address concerns about possible allergic reactions or other harms that could arise from prescribing birth control without parental consent, the school committee agreed to update the school-based health centers' general consent forms so parents are aware that contraceptives might be distributed.
Satterwhite estimated a couple hundred people showed up at Thursday's meeting, likely making it the most-attended school committee meeting that didn't involve student awards. The board extended its public comment session to give more parents a chance to voice their opinions.
After listening to praise and concerns about the change, the school board unanimously voted to allow the in-school health centers to provide condoms, oral contraceptives, Depo-Provera shots, and emergency contraceptives such as Plan B to students. Lynn joins several other districts that already provide contraceptives to students, such as Boston, Cambridge, Salem, and Somerville.