Local
'Asbestos-containing material' was found in debris from a steam leak on Summer Street
There were no issues with air quality, according to the utility company.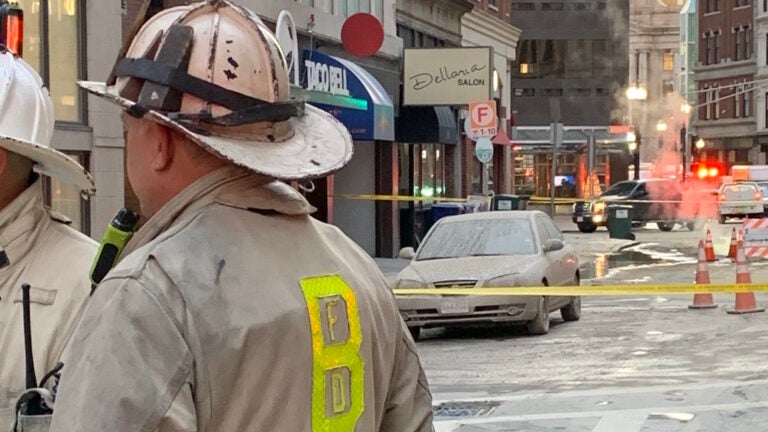 "Asbestos-containing material" was found in debris from a steam leak that drew a Level 2 hazmat response around 1:15 a.m. Saturday morning near 99 Summer St.
A photo from the scene from the Boston Fire Department shows an off-white-colored film covering the street and a car parked nearby.
No one was injured, according to a statement from Veolia North America, the utility company. Veolia workers stopped the steam, and worked "around the clock" to have the street reopened in time for the Monday commute.
"The source of that material is still under investigation as is the cause of the event," the statement said. "We tested air samples to ensure there was no impact on air quality and there was none."
https://twitter.com/BostonFire/status/1195678065503932416