Local
By 2022, highways, routes across Massachusetts will have new exit numbers, MassDOT says
Your hometown exit number will likely change in the coming years.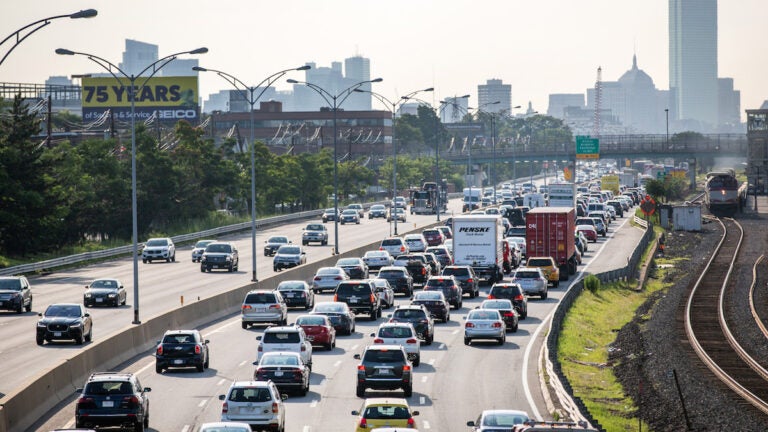 Over the next two years, exit numbers along Massachusetts' highways and routes will change under a federal mandate, MassDOT officials said Monday.
Exits, which currently use sequential numbering, will shift to mileage-based numbering, according to Neil Boudreau, the department's assistant administrator for traffic and safety.
The switch comes as the commonwealth adopts federal policies that spell out required uniform traffic features, he said. So far, all but three states have begun to put those changes in place: Massachusetts, New Hampshire, and Delaware, Boudreau said at a MassDOT board meeting.
The state could lose federal funding if it does not comply.
State officials are focusing on getting the word out through next spring to give residents and business owners notice before construction begins by late summer 2020, according to Boudreau.
Crews are planning on starting with Interstate 91 and working on a route-by-route basis, he said.
"We don't want to confuse the public when we're out there," he said. "We intend to move from west to east."
MassDOT anticipates traffic impacts from the project will be minimal.
To ensure the public adapts to the shift, Boudreau said MassDOT will leave signs up indicating each exit's old number for at least two years.
The department won't be in a rush to take them down, either.
"We are not planning to go out and remove them at two years and one day," he said. "The thought process was as we have a new project in that area, we would take them down."
Route 213, Interstate 291, Interstate 391, and the Lowell Connector will be exempt from the shift, however, due to their length and the spacing of the exits, Boudreau said.
"There are some routes that because they are such a short nature in length that it didn't make sense to change them … because you weren't going to see much of a difference," he said.
Routes 28, 57, and 79 do not currently have exit numbers and therefore will not receive new ones, he said.
While officials acknowledged that the new numbers will be an adjustment for motorists, Boudreau said the signs will ultimately help drivers determine mileage and distance more easily and quickly, and can also help improve reporting of emergency incidents on roadways.
Other pros include the uniformity the signs will have with systems in other states as well as the future, potential cost savings, since sign numbers will no longer need to change if new interchanges are added on a highway, according to Boudreau.
The department says it will inform the public about new exit numbers through electronic billboards, social media, and an interactive, online map.
MassDOT hopes to have all the changes completed by late spring 2021, Boudreau said.