Local
A new Orange Line car went off the rails in Wellington yard
Officials are still working to identify the "root cause" of the derailment.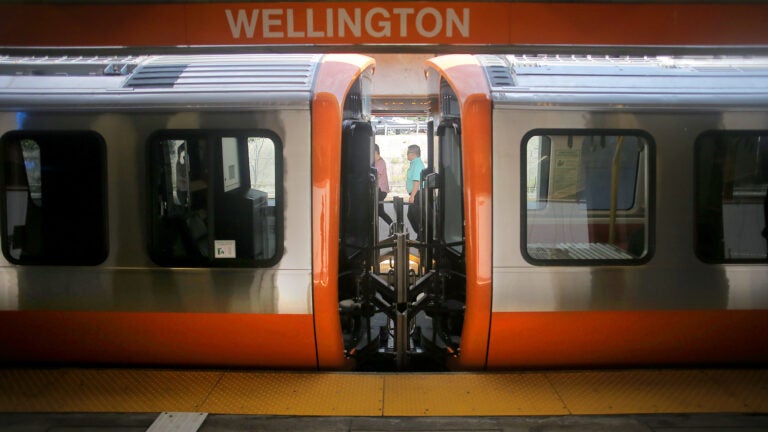 The MBTA is investigating a derailment of one of its new Orange Line cars Monday at the Wellington Rail Yard in Medford.
According to MBTA spokesman Joe Pesaturo, the incident occurred after one of the two new six-car trains was taken out of service at noon Monday after being in passenger service during the morning. While moving at a slow rate of speed through Wellington yard, the last car of the train came off the rails as it passed over a track switch, Pesaturo said.
MBTA officials say the train was re-railed shortly thereafter Monday and that an inspection found no "significant" damage.
We will conduct a thorough inspection of the train and complete a full investigation into the incident. As always, we will handle this with our riders' safety foremost in mind.

— MBTA (@MBTA) November 19, 2019
Pesaturo said Tuesday that investigators were still working "to identify the root cause" of the incident. He did, however, note that the track switch, at which the car derailed, is slated to be replaced as part of the ongoing $102 million rebuild of Wellington yard. According to the MBTA's website, the project will upgrade and expand the rail yard to make it easier for crews to move vehicles around the facility and is expected to finish in spring 2021.
The 12 new Orange Line cars now in service are the first of the 152 bigger, sleeker vehicles that are set to replace the current aging 120-car fleet. The MBTA says the current fleet will be entirely replaced by 2022.
However, there have been a few hiccups in the early stages of the new cars' early rollout. In September, the two six-car trains were briefly taken out of service to replace a door part after several reports of malfunctions, including a door opening while a train was in motion. The new part — known as a bump stomp — will also be incorporated into the future 140 new cars.