Local
Brookline's ban on oil and gas in new buildings could just be the start
"Other communities across the state are lining up to take similar action."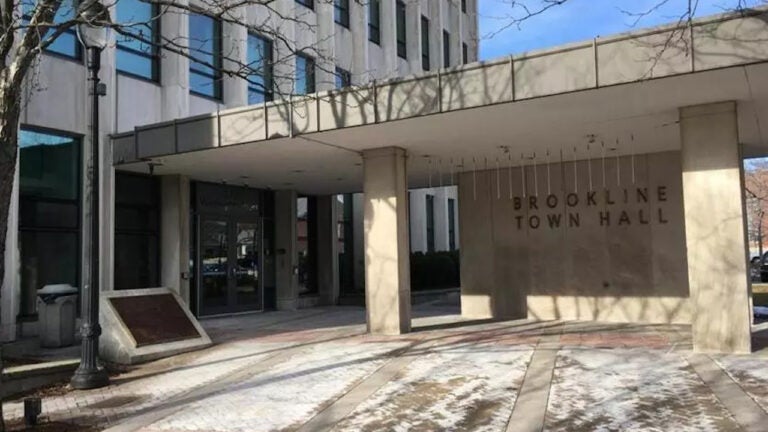 Brookline is taking one of the most aggressive actions in the country to reduce its carbon footprint.
By an overwhelming margin Wednesday night, Brookline Town Meeting voted to ban oil and gas piping in future construction projects, becoming the first community in Massachusetts to pass such a measure. And while over 15 cities in California have passed similar bans, Brookline's bylaw goes further, prohibiting the installation of new oil and gas infrastructure in gut renovations, in addition to new buildings.
Supporters say the bylaw will singlehandedly decrease carbon emissions from buildings in Brookline — which account for about two-thirds of the town's overall emissions — by 15 percent over the next 30 years. It passed by a vote of 207 to 3 and is slated to take effect on Jan. 1, 2021.
The measure does have a few exceptions. Fuel piping will still be allowed for backup generators, cooking, laboratories and medical offices, and hot water systems in large buildings. According to WBUR, the original version banned such infrastructure for cooking, but was changed so gas stoves would still be allowed.
All other energy needs for new buildings — including heating and most hot water systems — will be required to rely on electricity.
Despite local support, The Boston Globe reports that the new bylaw elicited firm opposition from real estate developers and fossil fuel companies. And some free-market economists argue that such measures won't be efficient or effective.
Even if fossil fuels will still be consumed to power the electric grid, Brookline officials say that all-electric buildings relying on the standard energy mix will generate lower overall emissions — and increasingly so, as the state's electric grid becomes greener. And all-electric occupants that choose to buy 100 percent renewable electricity will be completely carbon-free from the start.
Supporters hope it serves as a model for other Massachusetts communities.
"The decision that Brookline made tonight not only signals to our community that clean heating and cooling are possible and practical, but also shows residents and policymakers throughout the state, the nation, and the world that they can do it, too," state Rep. Tommy Vitolo, who is also a Town Meeting member, said in a statement. "We must take this step, and many others, everywhere. I'm glad we've started here."
The Boston neighbor is one of more than a dozen communities in the area with a goal of eliminating greenhouse gas emissions by 2050. A 2008 state law also requires Massachusetts to lower its greenhouse gas emissions by 80 percent below 1990 levels by 2050.
"We've heard over and over again that our time to act on climate is dwindling," Deb Pasternak, the director of the Sierra Club Massachusetts Chapter, said in a statement applauding Brookline's effort.
Berkeley, California, became the first city in the country to ban natural gas hookups in new buildings this past July, and more than a dozen other California cities quickly followed suit. Since then, the trend has come east. Officials in Cambridge, Lexington, and Newton are also reportedly advancing similar local bans, and Vermont legislators have discussed a statewide law.
"The amazing thing about this effort is that it was spontaneously started by local citizens who wanted to take meaningful action on climate when Beacon Hill wouldn't," Pasternak said. "What's even more exciting is that other communities across the state are lining up to take similar action."