Local News
Danvers says they made a mistake calculating next year's property taxes
"So about that 9% increase."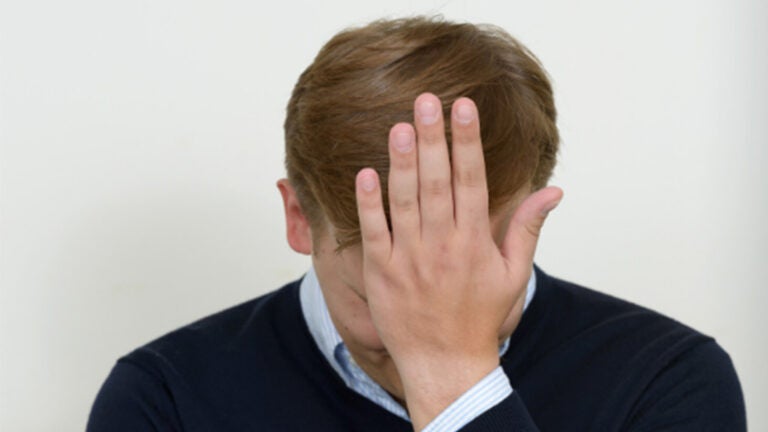 Good news, Danvers residents: Your property taxes won't be going up that much.
Steve Bartha, the Danvers town manager, announced Wednesday that officials had made a mistake when they announced earlier this week that property tax bills would be going up by an average of more than 9 percent for the 2020 fiscal year. Instead, they'll be going up by a much more modest 3.72 percent for residents and 3.29 percent for business owners.
In a public letter, Bartha wrote that a spreadsheet Danvers officials used to calculate next year's bills erroneously linked last year's property values to this year's estimated tax levy, which "significantly overstated both the projected tax rates and tax impact on the average homeowner/business owner." Steve Poulos, the town's chief assessor, first discovered the error Wednesday, as Bartha fielded calls from upset residents, according to the Salem News.
"The good news is that the average tax bill is not increasing by 9.28%, as initially reported," Barth wrote in the letter, which was also posted on the town's Facebook page with a graphic reading, "So about that 9% increase."
"As your Town Manager, I should have caught this before the hearing, and I apologize for the day of anxiety caused by error," he added.
The correction comes after Poulos had already alerted the Danvers Board of Selectmen to a previous spreadsheet error during a meeting Tuesday, which would have increased tax bills by nearly 13 percent, the Salem News reported.
The adjusted 3.72 percent increase means that the town's property tax rate will be $13.06 for every $1,000 of residential property value. That means next year's tax bill for the average single-family home — valued at $493,913 in 2020, according to town officials — would be just over $6,450.