Local
Encore Boston Harbor has lowered its table game minimums
"The last thing we want to do is be a Vegas casino in Boston."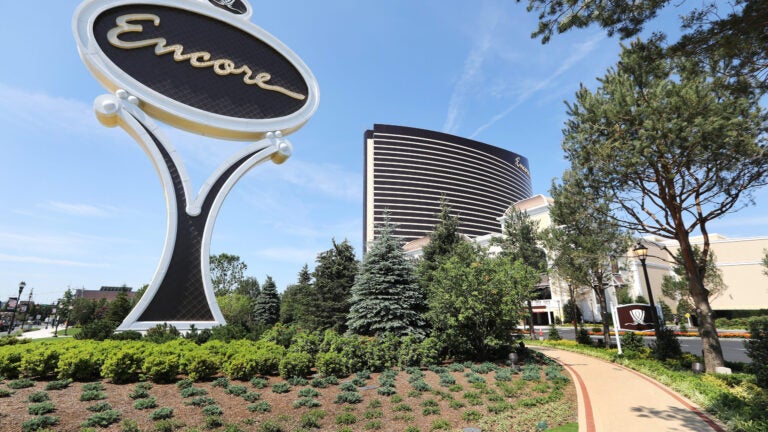 Encore Boston Harbor has lowered its table game minimums after dropping its parking fees last month — changes executives say will better serve the local gamers they're hoping to attract to the $2.6 billion resort casino.
President Brian Gullbrants told the Massachusetts Gaming Commission Thursday the Everett casino is now offering minimums as low as $15 instead of $50, and also has plans to offer rewards to gamers through a tiered card system expected early next year, MassLive reports.
"The last thing we want to do is be a Vegas casino in Boston. We want to be a Boston casino in Boston," Gullbrants said. "We want to be Greater Boston's hometown casino. And we want everyone to come and feel welcome and like they can have a great time there, whether they are playing or not playing."
A spokesperson for Encore Boston Harbor told Boston.com Friday that the casino added table games with lower minimums "in response to guest feedback."
Between its opening in June and the end of September, the casino took in a total of $166.8 million in gaming revenue and brought in $41.7 million in state taxes, according to a presentation at Thursday's meeting.
Gaming revenues took a hit last month, however, as the casino saw its lowest totals to date, bringing in $22.5 million in gross table game revenues and $22.2 million in slots revenues, MassLive reports.
Gullbrants told the commission the casino no longer charges for self-parking, a change Encore announced in October.
"We thought we could charge for parking here in Boston, and we were wrong," he said. "We have now made self-parking free for all guests, 24/7. We thought we could charge for some of the transportation like boats and premiums buses. We were wrong."
A rewards program is slated to launch next year and will offer benefits for different customers, not just the high rollers, according to MassLive.