Local
Michael Dukakis doesn't want any more turkey carcasses this year
Make his family soup recipe instead.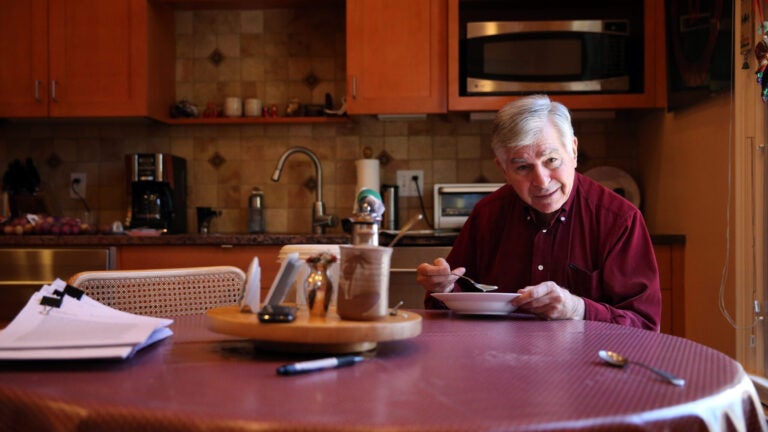 PSA: Keep your turkey carcasses this year. Michael Dukakis doesn't want them.
In 2015, the famously frugal former Massachusetts governor was inundated by the bagged remnants of neighbors' Thanksgiving birds, after he told The Boston Globe about his holiday tradition of saving his family's turkey carcass — and soliciting a few others from neighbors — for soup. Dukakis said throwing out carcasses was "sinful" and even invited Globe readers to drop off carcasses at his family's house in Brookline.
"They should use the carcass," he said. "And if they don't want to, tell them to come to 85 Perry Street in Brookline. We'll make full use of it, believe me."
Dukakis says they ended up with 28 carcasses — filling his and his neighbors' freezers — including one that was mailed from the North Shore.
"We didn't use that one," he told WGBH this past August, adding that they still had "eight or nine" leftover carcasses.
As much as they appreciated the gesture, Dukakis says they don't need more this year.
"Please don't. No more turkey carcasses," the 86-year-old said during a panel Monday night in Brookline.
But he also doesn't want you to throw them out. Instead, Dukakis encourages people use the carcass to make his mother's turkey soup. The versatile but straightforward recipe involves boiling the carcass in a pot with onions, salt, and pepper; removing the bones; and adding rice and "whatever vegetables you got."
"It's very simple. It's delicious. And I know of nobody that doesn't like turkey soup," Dukakis told Boston.com.