Local
This is how much money Mass. towns and cities received from the state lottery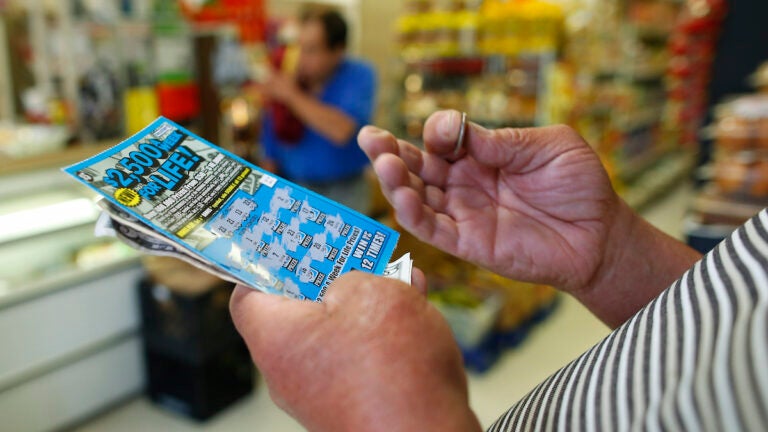 That's a lot of dough.
The Massachusetts State Lottery poured $1.1 billion in net profit into local aid across the commonwealth's 351 municipalities in fiscal year 2019, numbers show.
There's no mandate on how each community must spend its keep, though, generally speaking, the cash is often put into public safety needs, road improvements, schools, parks and recreation expenses, senior citizen programs, and snow removal, according to the lottery's website.
"Lottery funds are not earmarked for any specific programs, allowing cities and towns to choose how they would like to allocate their funds," the website says.
The profits are doled out by the state Department of Revenue through a formula crafted by the state Legislature.
Major cities such as Boston, Springfield, and Worcester received $201,181,161, $40,199,748, and $44,128,813, respectively, for fiscal year 2020.
Cambridge received $22,812,246, and $26,755,389 was allotted to Somerville.
The state lottery saw an all-time high net profit in the last fiscal year, the state treasurer's office announced in October.
For the fifth year in a row, lottery revenues broke the $5 billion mark, with last fiscal year's record-setting amount coming in at $5.509 billion.
"With record setting figures across the board, Lottery players, our retail partners, and the 351 cities and towns in Massachusetts are all winners," Michael Sweeney, the lottery's executive director, said in October.
The remaining $4 billion went to winning lottery players and $300 million was used to support vendors.
The lottery is also launching a new brand campaign during the holiday season to highlight how all of those losing scratch-off tickets contributed to needed local aid.
The advertisements will be seen everywhere from billboards to television and social media into 2020.
Curious about how much your town or city received from the lottery? Check out this map and list.