Local
Brookline becomes 2nd Massachusetts community to ban facial recognition
"The people of Brookline are standing up in defense of fundamental rights and civil liberties."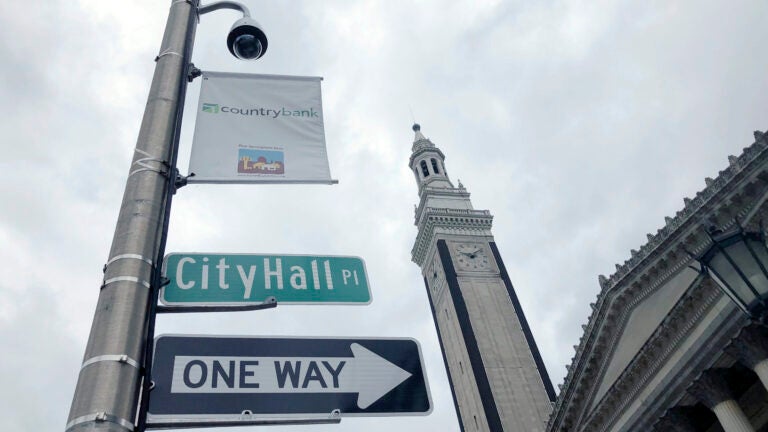 Civil liberties advocates are applauding the town of Brookline for becoming the second municipality in Massachusetts to ban its government from using facial recognition technology.
According to WGBH, the warrant article was approved by an overwhelming 179-to-8 margin during Brookline's Town Meeting Wednesday night. The measure follows a similar move this past June in Somerville, which was the first East Coast community to ban local facial recognition programs. The tech hub of San Francisco became the first major American city to do so in May. Cambridge and Springfield are also considering bans.
The movement is rooted in concerns that, without federal regulation, the emerging technology could make mistakes, perpetuate racial bias, and — even when properly used — infringe on individual privacy rights.
"By passing a ban on government use of face surveillance technology, the people of Brookline are standing up in defense of fundamental rights and civil liberties, including privacy, racial and gender justice, due process, and freedom of speech and association," Kade Crockford, the director of the Technology for Liberty Program at the ACLU of Massachusetts, said in a statement.
Supporters of the ban, which was introduced last month by Brookline Town Meeting Member Amy Hummel, called facial recognition "an affront to a free society."
"Free people do not and should not be compelled to wear ID badges, let alone ones that are permanent, immutable and biometric," reads the summary of the warrant article on Brookline's website.
During the meeting Wednesday, Casey Hatchett, a Brookline police officer, spoke out in support of facial recognition technology, arguing that it could offer legitimate benefits to public safety when used responsibly.
Casey Hatchett, a town meeting member and police officer. She said a man collapsed during a run in Coolidge Corner without his Id and was in the hospital for days before they could id him. This is a case where the facial recognition tech would have been helpful. pic.twitter.com/OGz7GvSIrf

— Jenna Fisher (@ReporterJenna) December 12, 2019
However, the ACLU has urged an abundance of caution until there are laws on the books that "safeguard our most basic liberties and keep us free from dystopian government surveillance." The group has been campaigning for legislation in Massachusetts that would enact a statewide moratorium on the otherwise unregulated use of local facial recognition programs.
"In the absence of national action, municipal governments are taking commonsense action to protect their communities by bringing face surveillance technology under democratic control," Crockford said. "Now, Massachusetts must also lead the nation by passing a statewide moratorium on this technology until there are civil liberties protections in place."