Local
Sales of some marijuana vape products in Mass. can resume, but under certain conditions, officials say
Retailers and dispensaries will be able to sell products that were manufactured Thursday or later that pass tests for contaminants.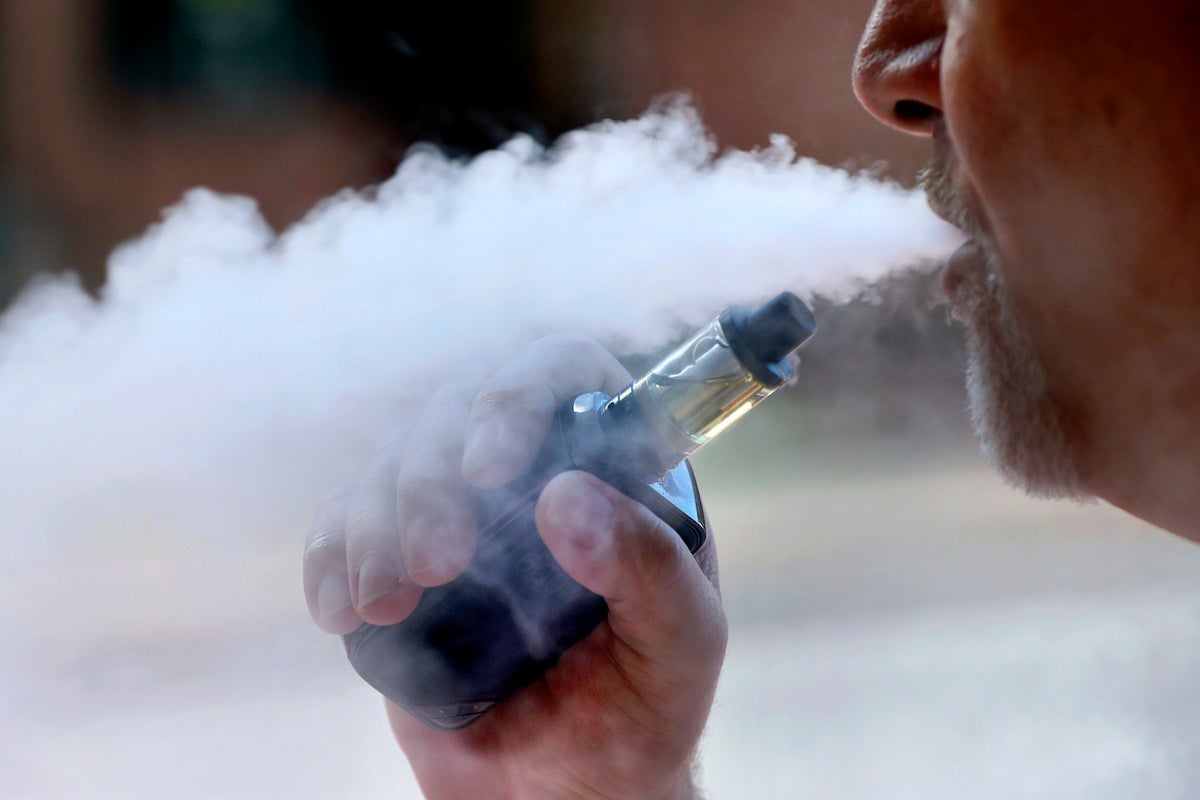 The state Cannabis Control Commission issued an amended quarantine order Thursday, allowing for marijuana vape products to be sold again in Massachusetts under certain conditions.
As of 2 p.m., adult-use and medical marijuana establishments were able to sell "devices used to vaporize flower for adult and medical use of marijuana, devices designed to vaporize concentrate that do not contain usable marijuana, and regulated vaporizer products that are manufactured starting Thursday which pass screens for vitamin E acetate as well as other contaminants required under the Commission's testing protocols," the CCC said.
All other products, including those that were made before Dec. 12, remained under a quarantine issued by state officials last month.
The announcement comes a day after state health officials formally lifted a sales ban on all vaping products introduced in September amid the national outbreak of vaping-associated lung illnesses.
The Centers for Disease Control and Prevention has since identified vitamin E acetate, often used as a thickening additive for some THC products, as a "chemical of concern," although other substances are still being investigated.
As of Tuesday, 2,409 hospitalized cases had been reported to the CDC from all 50 states, the District of Columbia, Puerto Rico, and the U.S. Virgin Islands. Fifty-two deaths have been confirmed in 26 states and D.C.
Ninety-three confirmed and probable cases have been reported to the CDC from Massachusetts.
"As part of an ongoing investigation, the Commission continues to test vaporizer products for the presence of toxicants or contaminants, including vitamin E acetate and heavy metals," the CCC said in a statement Thursday.
The commission, through an independent laboratory, tested 91 vaporizer product samples collected from 19 licensees for vitamin E acetate last month and have not found "detectable levels" of the substance. The agency is awaiting the results of 126 other product test samples taken from 22 licensees this month.
Last week, the CCC began collecting data from the state Department of Public Health after the department found licensees that may be connected to lung injury cases.
The commission said Thursday no patients with "a confirmed injury" have so far identified using a vaping product bought at a licensed retail store or dispensary.
"Going forward, in accordance with new regulations approved by the Commission in September, licensees that sell marijuana vaping products will be required to list their active or inactive additives, including the amount infused or incorporated during the manufacturing process, including thickening agents, thinning agents, and specific terpenes," the CCC said. "Under the amended quarantine order, licensees will also be required to disclose that the patient or consumer may request to inspect a copy of the product's associated testing results."
Additionally, retailers and dispensaries that sell marijuana vapes will be required to post and provide customers a disclaimer that states: "This product has been tested for contaminants, including Vitamin E Acetate, with no adverse findings. WARNING: Vaporizer Products may contain ingredients harmful to health when inhaled."
Information about each device's manufacturer, battery, components, and atomizer coil materials must also be provided, officials said.
Under a law passed late last month, new restrictions have also been placed on the sale of flavored nicotine vape, e-cigarette, and tobacco product sales in Massachusetts.