Local
A Business Insider survey ranked the rudest cities in the U.S. Boston cracked the top 5.
Sports rivalries may play a part, the publication says.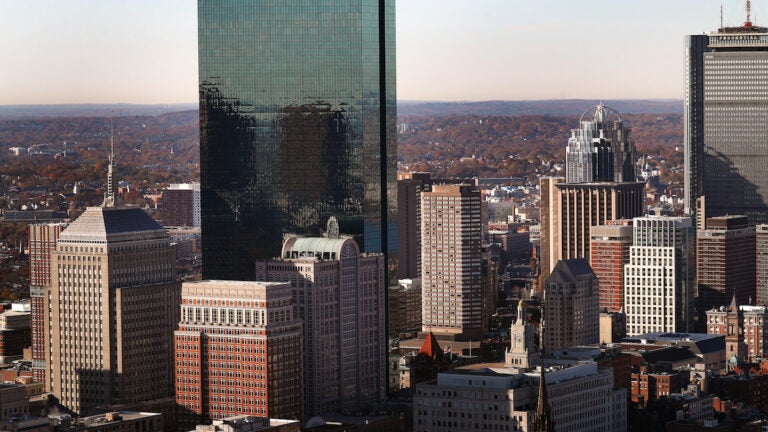 Our reputation apparently precedes us: Boston is rude.
Or so say some of the just over 2,000 American adults recently surveyed by Business Insider.
Collectively, 14.9 percent of respondents said they consider Boston among the rudest cities in the country, earning it fifth place among a cohort of the 50 largest metro areas, according to the publication.
Two polls were conducted online in October and November, the news site says. Respondents were asked to pick what they considered to be the five rudest cities among that group.
While not specific to the Hub, it seems Insider has an idea or two about how the rankings came to be.
"Stereotypes — or sports rivalries — often color these assumptions," the publication wrote in announcing the results Friday.
"To whatever extent it's based on kind of cultural product and stereotypes, yeah, a lot of it is going to have to do with the Patriots and their reputation as just a really aggressive, push the boundaries, push the envelope kind of team," says Robin Abrahams, the Cambridge-based writer with a Ph.D. in psychology behind The Boston Globe Magazine's "Miss Conduct" column.
Abrahams offers that the city's impolite tendencies  — or at least the appearance of — that fed into the ranking could also stem from one of those broader, regional problems we know all-too-well: headache-inducing transit woes.
"Bostonians are lovely when they're just standing around and you can talk to them and they're not in motion," she told Boston.com Monday. "But you know, driving, biking, riding public transportation, ride shares — it's just so awful out here, and I think that wears people down."
Narrow roads, missing signage — driving around here is frustrating, she says. Sometimes, drivers don't even have the option to avoid cutting off their fellow motorists.
Traffic jams also literally trap us with other people, Abrahams notes. Even the layout of Boston's aging housing stock includes tight quarters, which can turn us combative, she says.
"If you can't escape easily, you become aggressive," she says. "This is a known fact of animal behavior."
Of course, while our championship-winning sports teams and extremely dedicated fan bases may be among our major products, they certainly aren't the only cultural phenomenon that radiates a particular reputation of the Hub.
It's been over 25 years since the gang at "Cheers" brought Hollywood's spin on Boston into American living rooms, but Abrahams says the popular sitcom's legacy can still inform how the rest of the country sees the city.
"We have a reputation for aggressiveness both on sort of the intellectual elite side, you know we've got Frasier and Diane and all the Harvard faculty and these kinds of people, and also on blue collar (side) … Norm, Carla, kind of all of that going on — that kind of dichotomy that Matt Damon and Ben Affleck play on a lot," she says.
"I think that kind of tinctures things: the feeling that you can be in Boston and at any point you can get into an argument (with somebody) who's either just like citing Einstein or the history of the French Revolution and also just like 'Hey, buddy! What's the matter?!'" Abrahams adds. "You can get it from any end here."
Contextualizing Boston's placement, Insider pointed to a Boston Herald column penned back in August by Grace Curley.
At the time, Curley was writing based off another survey — one from the Big 7 Travel website — with a similar conclusion: Massachusetts was deemed the 47th friendliest state, or, to put it another way, the fourth unfriendliest.
Curley offered a few reasons for why those results might have come in as they did, ranging from how some in the commonwealth may place a large Dunkin' order that backs up the drive-thru lane to others utilizing the "chat and cut" maneuver.
"Lately it has gotten even more obnoxious than that," Curley wrote. "Now people are so audacious that they cut the line in groups. If one person jumps in front of me in line, I'll bite my tongue. But five people? Is there no honor among yuppies?"
The four cities that were deemed ruder than Boston include Chicago, in fourth place with 18.6 of respondents choosing it; Washington, D.C., in third with 18.9 percent; and Los Angeles in second with 19.7 percent, according to Insider.
The top, by far, was New York City, which 34.3 percent of those surveyed said was home to some of the rudest people in America.
So what can Boston do to soften its image?
"I think what people, including Bostonians themselves, often miss is Bostonians are shy — opinionated, but shy," Abrahams says. "And so if you're sort of the first one to reach out to make that connection, you'll be rewarded. But a lot of times our sort of natural stance is with all our fur fluffed out."
People are often confident in their thoughts but not necessarily in their feelings, she says.
"If you can kind of reach out with that, 'Hey, your feelings are also OK,' then everything is great," she says. "Except during rush hour. It's never going to be great during rush hour."