Local
DA identifies mother, 2 children killed in apparent double murder-suicide on Christmas Day
"If it'd happened on any day, it would be a tragedy."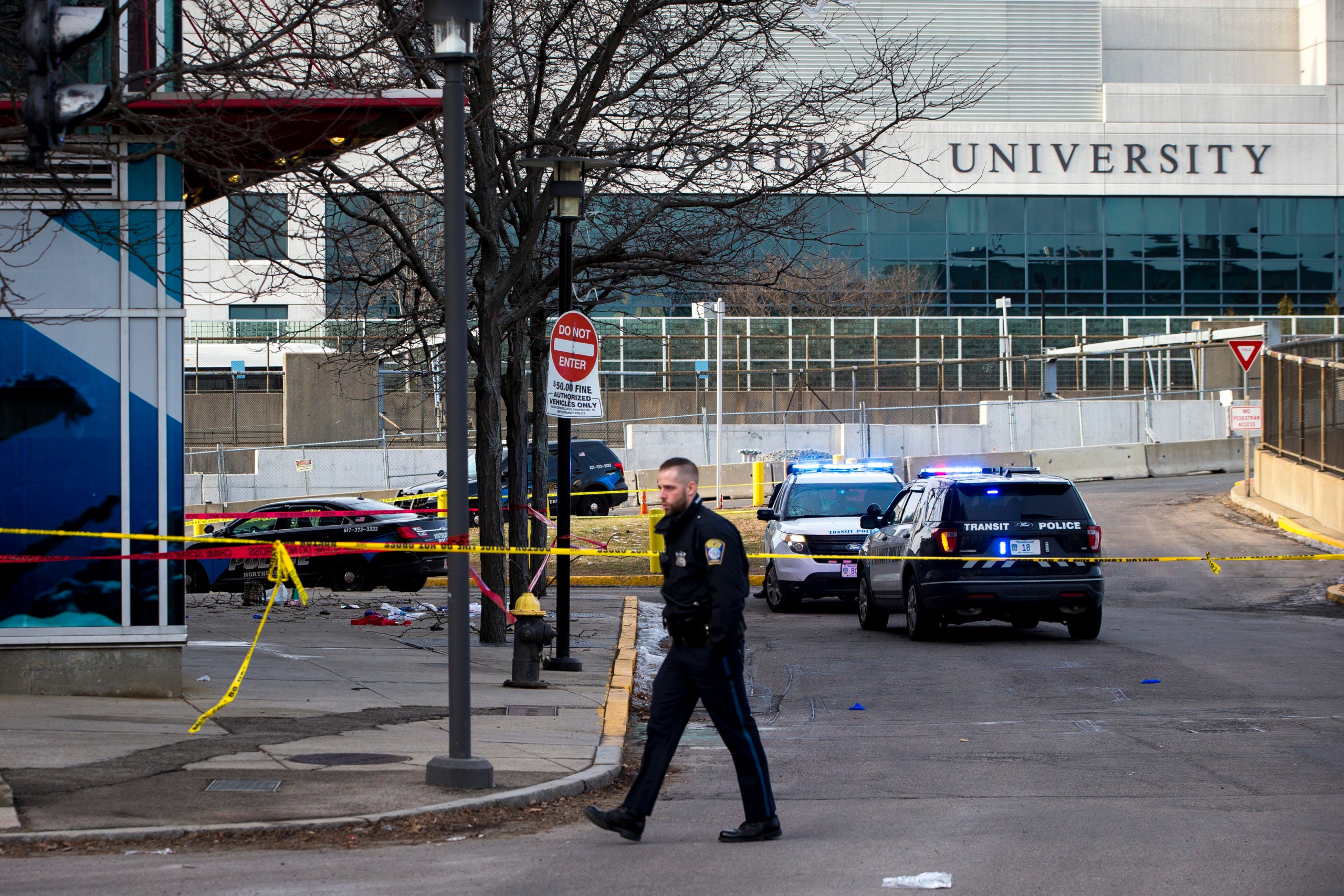 A mother and her two young children found unconscious on a sidewalk near a parking garage in Boston on Christmas Day died in an apparent double murder-suicide, Suffolk County District Attorney Rachael Rollins said Thursday.
"Though we remain in the very early stages of our investigation, the evidence collected thus far suggests that these deaths, which occurred approximately between 1:25 and 1:35 p.m. [Wednesday], were very likely a double murder-suicide," she said during an afternoon press conference. "The individuals have been identified as 40-year-old Erin Pascal of West Roxbury and her two children, Allison and Andrew, 4 and 1 1/2 years old."
"Sadly, our investigation is showing that the two children fell first and then the parent after," Rollins told Bob Oakes on WBUR's "Morning Edition" earlier Thursday.
The two kids are believed to be the woman and her husband's only children, Rollins said Thursday afternoon. She believed the family was living together.
"This entire family in a matter of minutes, aside from the father who survives them, is gone," she said.
"It was awful," Rollins told Oakes of the scene. "There were children's shoes and an adult shoe — just belongings from the children and the mother — strewn upon the street. There was the impact of the fall, was visible from the street. And if it'd happened on any day, it would be a tragedy, but it happened on Christmas Day, which — whether you celebrate that holiday or not — this is a sacred season in many cultures, and just to see a family — where many of us were home, I hope, celebrating and loving ours — that this family ended on that day, or the vast majority of them did."
Pascal and her children were taken to an area hospital Wednesday afternoon, where they were pronounced dead. Video showed police examining an SUV with several of its doors open, parked on the top level of the Renaissance Park Garage, which stands next to the Ruggles MBTA station and is owned by Northeastern University. Two other suicide deaths, including that of Boston College student Alexander Urtula, occurred at the same garage this year, according to Rollins. She said a related 911 call may have preceded Wednesday's discovery but didn't have additional details Thursday.
"This is a horrible tragedy for this family on this Christmas Day," Boston Mayor Marty Walsh said on Twitter Wednesday. "My prayers and deepest sympathies are with them."
On the radio, Rollins highlighted Samaritans' helpline, 877-870-HOPE (4673).
"You never know what someone is going through when you look at them. … There's help out there if you feel as though you're struggling, so please go home and love your family," Rollins told Oakes. "The first responders that saw this, the husband that had to be told that this was what occurred, and the families that are impacted as a result of this, it's really just a devastating loss for all of us, but I hope what comes out of this is people know you can call 877-870-HOPE … we need to start talking more about mental health."
"In closing, I want to say that every death in our community, whether homicide or suicide, has significant impacts, it can leave people in despair, traumatized, and feeling hopeless," she added later during the press conference. "For a parent to come to a place in which they harm their children in this way indicates that their mental health struggles were severe and in need of immediate supports. Mental health issues are not specific to one type of individual. It has many faces. This Christmas Day tragedy demonstrates the urgency of addressing mental health, suicide, and homicide. We have to do more to address these significant public health issues that impact all of us in Suffolk County. My office is committed fully to working with our partners to do so."
Watch Rollins's full Thursday afternoon press conference:
https://www.facebook.com/7NEWS/videos/1058523337814610/