Local News
Capuchin monkeys will be able to 'retire' in Allston, after ZBA approval
Helping Hands, a nonprofit that raises and trains service monkeys, is planning an addition that will let the primates comfortably live out their golden years.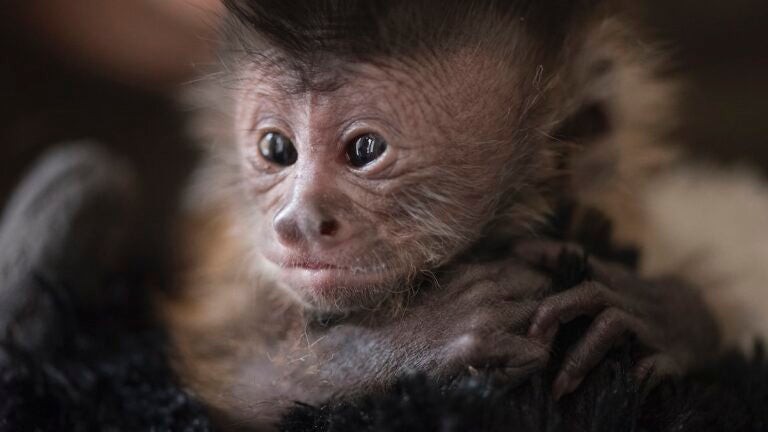 Allston is slated to get new senior living space, but this one is not for humans.
Helping Hands: Monkey Helpers for the Disabled, a national nonprofit that raises and trains capuchin monkeys to assist people with mobility impairments, plans to expand its 541 Cambridge St. facility to give the primates the room to retire in comfort.
The Zoning Board of Appeal signed off on plans Tuesday for the approximately 528-square-foot addition, which will allow the organization to reconfigure the layout of its current operations to accommodate the retired monkeys, according to Paul Rufo, an attorney representing Helping Hands.
The monkeys "retire" when their ability to serve their recipients diminishes, Rufo told the board.
"Because of changes in the federal law, they are not eligible for adoption," he said. "So obviously we want to treat them in a humane way and we need additional space for them to enjoy the rest of their natural lives."
The organization plans to move its administrative offices from the second to first floor during the renovation, giving the former space over to the monkeys living through their golden years, according to Rufo.
The plans received support from the Allston Civic Association and  both district city Councilor Liz Breadon and at-large city Councilor Annissa Essaibi-George, representatives from their offices told the board.
"Helping Hands is a fantastic organization that has called Allston their home for a while …. We're fully in favor of this proposal," said Conor Newman, of the mayor's office of Neighborhood Services.
The board voted to approve the plans unanimously.
https://www.youtube.com/watch?v=57TMNkVDYNI