Local News
State officials issue final license to first Boston marijuana dispensary
The shop also became the state's first economic empowerment applicant to get a final license.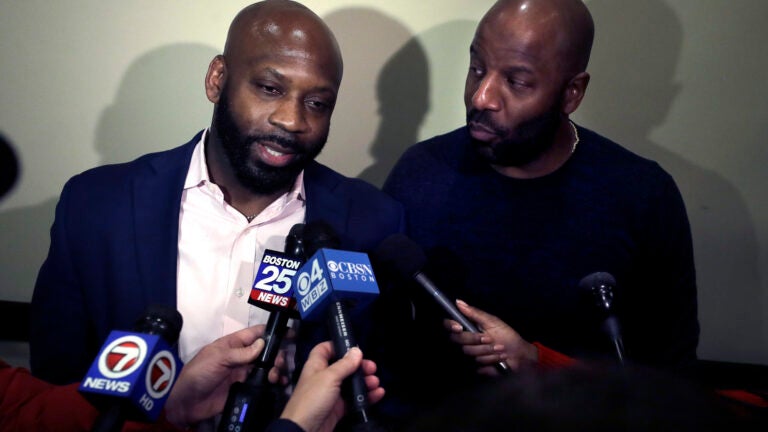 Boston's first recreational marijuana shop could be just weeks away from opening.
On Thursday, Pure Oasis, a planned dispensary on Blue Hill Avenue in Dorchester, became the first marijuana retailer in the city to receive a final license from the state's Cannabis Control Commission.
The dispensary still needs to receive a "commence operations" notice from the CCC before it can actually begin adult-use marijuana sales, but the approval Thursday — more than 440 days after the first recreational marijuana shop in Massachusetts opened — marks a major step forward. According to The Boston Globe, the 36 shops in the state that have been approved to open have averaged six weeks between their final license and their "commence operations" notice, which allows the company to begin sales after three days.
Pure Oasis is also the first applicant in the CCC's economic empowerment program — which offered a faster review process to entrepreneurs from communities disproportionately affected by the previous criminalization of marijuana — to receive a final license.
While their license was approved along with a slate of other applicants in a single vote, CCC Chairman Steve Hoffman paused during the meeting Thursday to acknowledge Pure Oasis's dual achievement, which garnered applause from the audience in the room.
"We've had many milestones during the course of the commission's history," Hoffman said. "We have a lot more work to do, as I constantly say, so I expect there will be future milestones as well. I know there will be. But this is an important milestone. … I'd like to wish Pure Oasis the best of luck."
Commissioner Shaleen Title also commended Boston for taking their time and effort to ensure an inclusive industry. After facing criticism over the city's licensing process, Mayor Marty Walsh signed an ordinance this past November aimed at providing more transparency and helping local, minority entrepreneurs, who have faced difficulties getting a foothold in the state's fledgling legal cannabis industry.
"It's worth noting that the commission has to prioritize economic empowerment applicants, but cities and towns do not," Title said Thursday. "So I want to acknowledge the city of Boston for voluntarily having a long-term vision and implementing it, and taking this step toward equity and fairness."
Kobie Evans, the co-owner of Pure Oasis, expressed gratitude Thursday to the CCC and Walsh for "their support for us throughout this journey."
"We are very excited to have made it to this point and look forward to building Pure Oasis into a viable and sustainable enterprise," Evans tweeted.
We are very excited to have made it to this point and look forward to building Pure Oasis into a viable and sustainable enterprise. We would especially like to thank our supporters and staff, the Cannabis Control Commission @MA_Cannabis, Mayor Walsh @marty_walsh and his office.

— Kobie Evans (@KobieEvans) February 6, 2020
In a tweet, Walsh congratulated Evans and added that he was "proud that the first Economic Empowerment Candidate for Massachusetts is in Boston."
Evans told WBUR earlier this week that they aim to open Pure Oasis by March. The shop is located at 430 Blue Hill Ave, on the corner of Sunderland Street, in the Grove Hall area of Dorchester.
And while Pure Oasis may be the first adult-use dispensary in Boston, it will in all likelihood not be the last. The city has signed host agreements with 12 other prospective dispensaries; two of them — Berkshire Roots in East Boston and Ascend in the West End — have received provisional licenses from the CCC.