Local
Franklin Park is poised for $28 million in upgrades — and the city wants ideas on how to spend the money
"This is a once in a generation opportunity."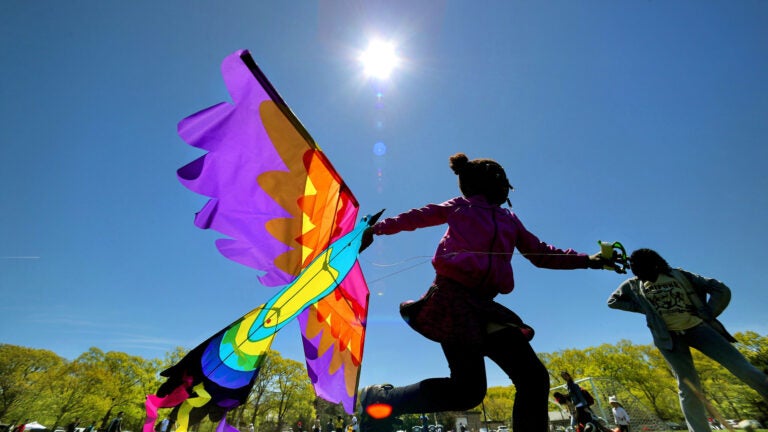 At 135 years old, Franklin Park, Boston's largest outdoor space stretching over 500 acres, is steeped in local history.
Legendary landscape architect Frederick Law Olmsted crafted the "country park," now home to a zoo and golf course, that completes the Emerald Necklace. Transcendentalist Ralph Waldo Emerson once lived in a small cabin on Schoolmaster Hill before Olmsted's vision would arrive at the site decades later.
Now, city officials want ideas to shape its future.
The Parks and Recreation Department is welcoming feedback for the Franklin Park Master Plan — a guiding document the city anticipates will help illuminate what's working well at the park, what isn't, and what should come.
"We want this to be the gem that it is," Ryan Woods, the commissioner of the Parks and Recreation Department, told Boston.com. "When people come to Boston, we don't want them to just say, 'I went to the Public Garden. I went to the Boston Common. I went to these downtown parks.' We want them to say, 'I visited the gem of the Emerald Necklace, Franklin Park.'"
The park, which neighbors parts of Dorchester, Roxbury, Mattapan, Jamaica Plain, and Roslindale, recently underwent a $7 million project to revamp its pathways.
Now, officials say they have $28 million at their disposal to invest in the park after the city sold the Winthrop Square garage in 2018.
Woods said $5 million of that total was placed into a maintenance endowment, where, with interest, the city will have $250,000 on hand a year to cover punch-list items and other fix-ups.
As for the remaining $23 million, that's where the public comes in.
"Out of this master plan what we want to hear from residents is what works in the park, what doesn't work in the park, how they want to make this park more inclusive, like, do we want to soften the edges and create more access?" Woods said, rattling off a few possibilities.
"For example, for many years, the Morton Street side of the park has really been closed off," he added. "Is there a way to open that up to bring more communities into the park and give them direct access, to make it walkable from their front door to access this park?"
The planning process, expected to wrap up sometime in spring 2021, is bringing together ecologists, landscape architects, planners, and community engagement experts to build a plan "for an engaging and diverse Franklin Park," officials say,
To gather ideas, park officials are currently holding community meetings and offering an online survey through the end of March, according to Woods.
"Parks like Franklin Park, this is a once in a generation opportunity," Woods said. "They're never going to see a $28 million level of investment. We'll never see that again in our lifetime."