Local News
Valet shot during Brigham and Women's incident released from hospital
Justin, the valet, was shot while police were pursuing a suspect who appeared armed.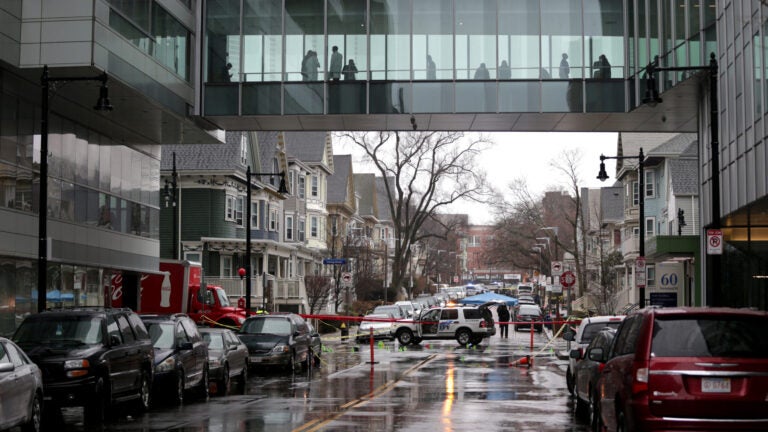 The valet shot outside of Brigham and Women's Hospital earlier this month — during police pursuit of a man who was later fatally shot by police in Brookline — has been released from the hospital.
The man, simply identified as Justin, 49 — not to be confused with Juston Root, the subject of the pursuit — was shot during the morning of Feb. 7 outside of the hospital after police were called to the area around 9:21 a.m. for a report of a man with a gun.
That man, identified as Root, appeared to pull out a firearm, police said. Authorities reportedly shot at the suspect before he allegedly physically assaulted one of the officers and then fled in a vehicle.
It was during that time that Justin, the valet, was shot. Authorities have not said how the hospital employee was injured. A spokesperson with Boston police said the entire incident remains under investigation.
Authorities pursued Root into Brookline, where they caught up with him near 1195 Boylston St. Root reportedly crashed into several vehicles, and when he got out of his car he was again ordered to drop what appeared to be a firearm. When he didn't, authorities opened fire. He was brought to Beth Israel Deaconess Medical Center and pronounced dead.
Justin, the valet, has requested to maintain his privacy, according to Elaine St. Peter, senior media relations specialist at Brigham and Women's Hospital. A GoFundMe page has been set up to raise money for him.
"Justin appreciates the support very much," the page says. "Thank you for honoring our friend and colleague, who has requested privacy while he recovers."