Local
Boston city councilors want to talk over late-night T service again
"People need stability, and they need whatever we are putting before them to be reliable, affordable, and accessible."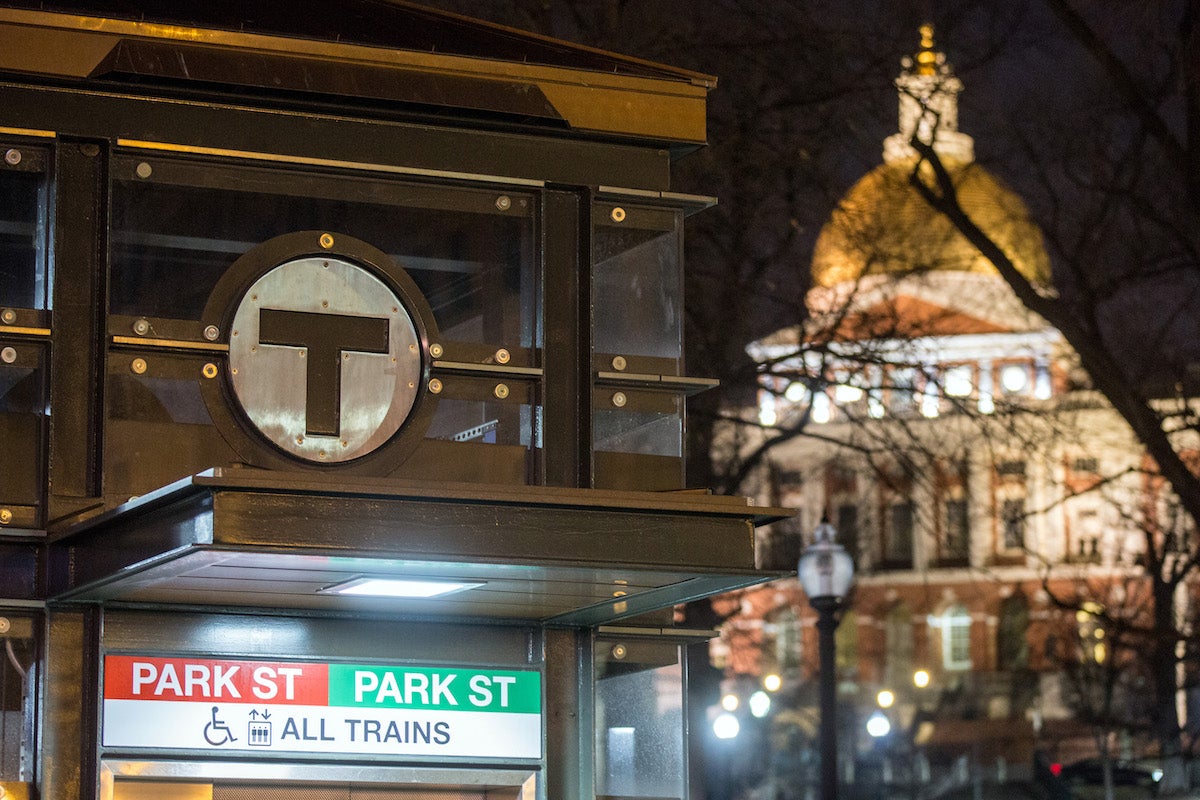 When the MBTA pulled the plug on late-night T service back in 2016, the agency's governing board made the decision based on poor results from a two-year pilot program.
The expanded, Saturday and Sunday nighttime service didn't generate the revenue needed to support the trains, officials said.
But some city councilors say such a service could be a boon to Boston's economy and workers.
On Wednesday, councilors at large Michelle Wu and Julia Mejia introduced a hearing order calling on the council to revisit the feasibility of expanding overnight service.
"This is an issue that has economic implications across multiple levels and has been frustrating because the City Council has been part of the conversations for years," Wu said. "We need not just for the MBTA to recognize their role in facilitating an investment into the larger benefits that we would reap across the economy, that we would be able to support third-shift workers who have no other way of getting to work that is affordable, at our hospitals, in restaurants, and in the hospitality sector. But most of all, people need stability, and they need whatever we are putting before them to be reliable, affordable, and accessible."
Late-night weekend service on the T ended four years ago next month. The cut back was expected to save the agency roughly $9 million the following year, then-Assistant General Manager Charles Planck told board members at the time.
The MBTA counted about 13,000 T riders each night it ran the service.
But the case against additional service was not purely financial. Board members had also lamented that the extended hours created challenges for overnight maintenance work.
In 2018, however, the MBTA permanently expanded nighttime bus service as the result of pilot programs, adding 140 more late-night trips per week, with more frequent service between 10 p.m. and midnight; additional trips after 12:30 a.m.; and more early morning service.
Councilors say they want to check-in on those services, looking at how effective and accessible that "partial late-night service" system is for riders. Councilor Lydia Edwards, pointing to plans for a new ferry line from East Boston, said lawmakers should also consider the possibility of additional hours for ferry service.
In their hearing order, Wu and Mejia echoed past arguments made by proponents of expanded service, writing that patrons of bars and nightclubs — which close at 2 a.m. in the city — as well as hospitality, health care, and other graveyard-shift workers would benefit from the overnight schedule.
Approximately 17 percent of workers in U.S. metro areas are on the job between 4 p.m. and 6 a.m., while over 34 percent of Boston residents currently rely on MBTA buses and trains for their commutes, according to the filing.
"Boston is a 24-hour city and it is incumbent upon state and local services to encourage residents, workers, and visitors onto safe, reliable public transportation," Wu and Mejia wrote.
They also note new MBTA programs such as late-night service take "extensive time and marketing" in order for riders to eventually take advantage of those offerings.
"The way that the T was looking at it at the time was that it wasn't paying for itself," Councilor Kenzie Bok said. "But there are many hours of the system day throughout the week that don't pay for themselves on that kind of a basis. That's why we talk about a public good, right? We provide it. Yes, it costs us something, but it also benefits us as a whole public.
"When you think about the jobs you enable people to have, the income that you enable them to know that they're going to have … because of having that regularity of knowing that the T is still running, it just changes the whole game," she added.
In 2016, Planck said the pilot program's two-night-a-week, late-night service was "not a broad solution to economic access because it's not a seven-day-a-week service."
The hearing order does not specify what exactly any expanded service could look like in the future.
The filing was sent to the Committee on Planning, Development, and Transportation for review.