Local News
Report: Biogen employees experiencing symptoms were denied coronavirus tests in days after meeting
Those who sought testing for coronavirus last week were told they didn't meet the federal criteria for tests, The Boston Globe reports.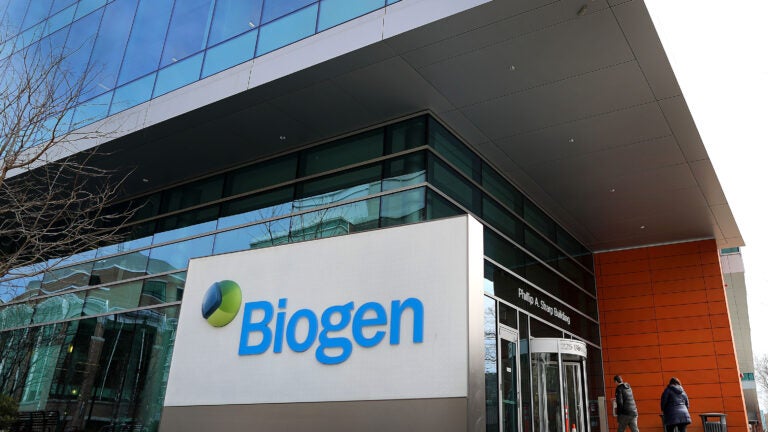 Biogen executives who attended the Boston leadership conference in February that has become the epicenter of the state's outbreak of COVID-19 began experiencing symptoms in the days after the meeting and sought testing for the novel virus, the Boston Globe reports. 
The Cambridge-based company's meeting, which pulled in employees from Biogen locations around the world, took place over two days, beginning on  Feb. 26 at the Boston Marriott Long Wharf. In the immediate days after the conference, employees began feeling ill, but when they sought testing for coronavirus they were told they did not meet federal government criteria for the test, the Globe reports.
Biogen notified Massachusetts public health authorities on March 3 to report a cluster of about 50 employees experiencing flu-like symptoms in the U.S. and overseas. The company was told the cases did not meet the criteria for testing.
On March 4, Biogen informed the Department of Public Health that two people In Europe who attended the conference had tested positive for COVID-19, according to the report. The same day, a "significant number" of Biogen employees asked for coronavirus tests at MGH, which hadn't been informed that anyone at the company had been exposed to COVID-19. 
As of Wednesday, the state is reporting that 70 of the state's 92 coronavirus cases are connected to the Biogen meeting. 
Across the United States, delays in testing for COVID-19 have obscured the true scale of the growing outbreak, say scientists.
Read the full report chronicling the rapid spread of the outbreak in Massachusetts at the Globe.  
Get Boston.com's e-mail alerts: