Local News
Mass. Housing Court has halted 'non-emergency' proceedings due to coronavirus
Most evictions, small claims matters, and other court events are on pause until at least April 21.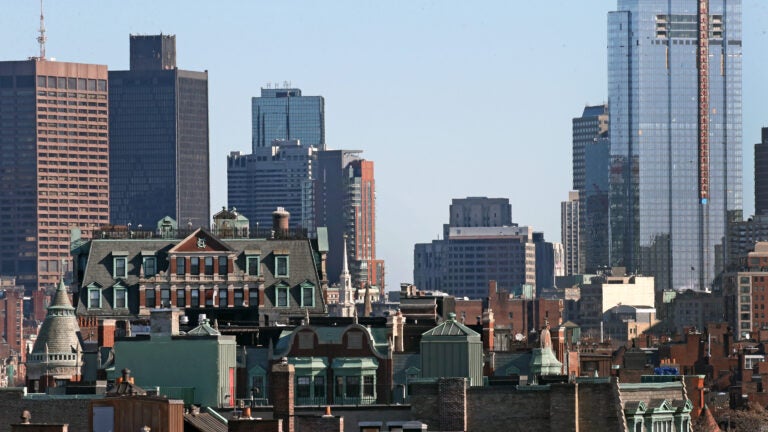 The Massachusetts Housing Court has suspended most eviction proceedings until at least April 21 as the COVID-19 outbreak ramps up.
In a standing order Friday, Chief Justice Timothy Sullivan wrote officials are halting all non-emergency court events, including small claims matters, civil matters, ticket appeals, criminal matters, and summary process — the legal procedure for evictions — cases, among others, until at least that date.
"The Housing Court's aim during this time is twofold: (1) where practicable, to reduce the number of people who come to each courthouse where Housing Court business is conducted; and (2) to promote 'social distancing,' thereby minimizing the risk of exposure to court staff and litigants," Sullivan wrote.
The order, one of several issued across the trial court system, came as calls from local, state, and federal lawmakers mounted late last week to install moratoriums on evictions and foreclosures as the public and agencies alike grapple with the widespread ramifications of the outbreak.
Sullivan's order also represents one more way the state's legal system approach to the crisis is ever-evolving, as trial courts and district attorneys across the state work to find ways to keep the arms of the law moving despite limitations placed on social interactions.
The state Executive Office of the Trial Court — which oversees the Housing Court — announced Sunday night trial courts would be closed to the public Monday and Tuesday in light of an order from Gov. Charlie Baker restricting non-emergency state employees from reporting to their workplaces.
Sullivan wrote parties in Housing Court matters are "encouraged to reach an agreement for judgment outside of court before the first court appearance."
Parties may also seek to advance a court appearance amid the postponements "upon filing a motion and by making a showing of good cause," according to Sullivan's order.
"Any default judgment entered between March 1, 2020, and April 21, 2020 shall be vacated, upon motion," Sullivan wrote. "On or after April 21, 2020, judges may exercise flexibility and discretion in vacating default judgments and in granting continuances, as may be required in the interest of the health and safety of the parties and the general public."
The Chief Justice of the Massachusetts Housing Court has issued an order that will postpone most eviction hearings until at least April 21. Thank you to @CityLife_Clvu @BostonLegalAid @LCRBoston @HarvardLegalAid @RepKevinHonan for joining me in advocating for this important step. pic.twitter.com/r8R4VipI3v

— Mike Connolly (@MikeConnollyMA) March 15, 2020
On Thursday, the Boston Housing Authority, which provides affordable housing to over 58,000 residents in and around the city, notified the Housing Court that it would not pursue "non-essential eviction actions" for as long as Baker's declared state of emergency lasts.
Boston Mayor Marty Walsh, the Greater Boston Real Estate Board and its entity the Massachusetts Apartment Association, and the Massachusetts Association of Community Development Corporations announced Saturday they "created a partnership to impose a moratorium on evictions" during the emergency.
The partnership says property owners are encouraged to forego evictions for 90 days, with a review every 30 days.
"Our primary focus in Boston is protecting our residents and ensuring they are safe and healthy as we work to stop the spread of coronavirus," Walsh said in a statement. "Housing stability is crucial at this time, and I thank the Greater Boston Real Estate Board and the property owners throughout our City for working to minimize the disruptions to our residents during this challenging time. Through these measures to protect residents, we will continue our work to promote the wellbeing of every community in our city."
Greg Vasil, CEO and president of the Greater Boston Real Estate Board, said in a statement the pause on evictions will "apply to those who are directly impacted by economic loss due to the coronavirus outbreak."
"We understand the pressure residents are feeling during this crisis, and ensuring Bostonians have a safe, stable home is always our goal," Vasil said.