Local
Here's what you need to know about Boston's centralized volunteer recruitment site during COVID-19
The platform, created in partnership with the City of Boston, will pair willing volunteers with opportunities to help.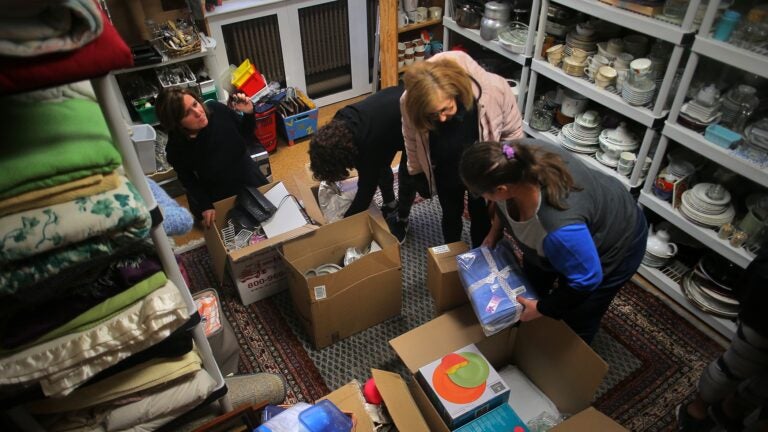 Boston Cares, a New England volunteering organization, has partnered with the City of Boston and Boston Public Schools to centralize volunteer recruitment and coordinate new efforts meeting the city's evolving needs during the global pandemic.
Volunteering opportunities to help communities impacted by the coronavirus will be listed and regularly updated on the Boston Cares website.
You've been asking how to help – thank you! We are partnering with @CityOfBoston to help recruit and coordinate #volunteers during #COVID19. Sign up to help distribute important printed information around neighborhoods (at a safe distance) Saturday – https://t.co/6hzO0cCEMm

— Boston Cares (@BostonCares) March 18, 2020
To sign up for a position, all of which are open to the public, you can create an account and then click on one of the yellow titles to be taken to another site. There, you can sign up for specific dates and times.  
When it comes to volunteering, officials are asking anyone who has felt ill within the past 24 hours or has been exposed to COVID-19 not to sign up for a project. 
As a further precaution, the website details that all opportunities will be set up with social distancing strategies, hand sanitizer and minimal interaction with residents.
Boston Cares is partnering with the @CityOfBoston and @BostonSchools to provide centralized volunteer recruitment and coordination to meet the emerging needs of the City during the COVID-19 pandemic. Interested in helping out? @BOSfoodaccess visit: https://t.co/E8SHVPrxZa pic.twitter.com/8LgcPNK2Vk

— City of Boston (@CityOfBoston) March 18, 2020
<hr>
<h2>Your 60-second guide to social distancing during the coronavirus outbreak</h2>