Local
See Boston's empty streets from above in this eerie drone footage
This is Boston in the age of social distancing.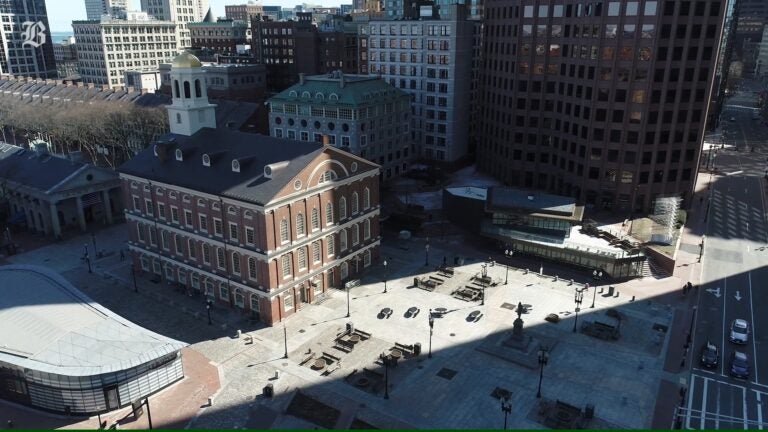 It feels like the streets of Boston haven't been this empty since the cows (apocryphally) laid out the paths centuries ago.
Aram Boghosian, a regular freelance photographer and videographer for the Boston Globe, shot aerial video with a drone over several Boston hotspots on Monday and Tuesday. On a normal weekday afternoon, the city bustles with workers and tourists and commuters alike.
But in the footage, the city sits nearly empty. It's a ghost of what it was just a week ago, before Gov. Charlie Baker banned gatherings of over 25 people, established tight restrictions on stores and restaurants, and closed the schools in the wake of the coronavirus pandemic.
Newbury Street and Faneuil Hall Marketplace are nearly devoid of shoppers. The seagulls on Summer Street seem to outnumber the pedestrians. Traffic is breezy in and out of the city, and an empty Fenway Park won't see a pitch anytime soon. Only a handful of people walk and bike across Boston Common, which hosted a rally of over 13,000 densely packed people less than three weeks ago.
It seems unimaginable now.
Watch the video below: