Local
Who counts as 'critical' in COVID-19 crisis? Legislators ask Baker to include service, social workers
"We have to think a little bit more creatively and thoughtfully about who is truly essential in this moment."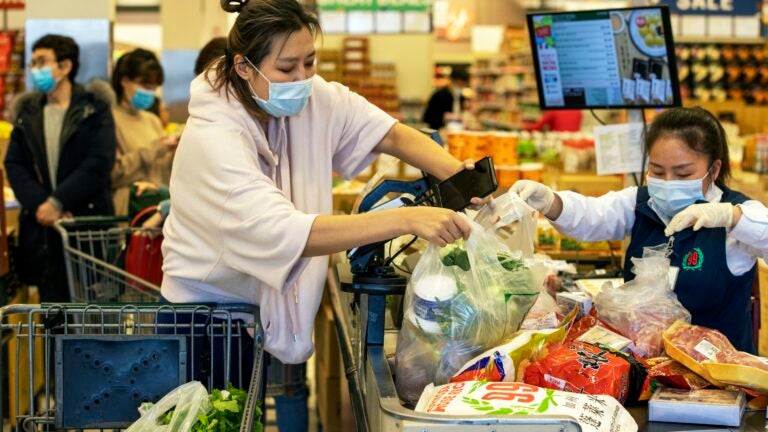 When Governor Charlie Baker announced Wednesday that all early education centers and child care providers would be required to temporarily close by March 23, he also said emergency child care programs would be available for "families of emergency personnel, medical staff, and others critical to confronting COVID-19."
These emergency child care programs will follow strict safety and health protocols as established by the Department of Public Health and Executive Office of Health and Human Services, according to Baker's statement. 
"Vulnerable children will also receive priority access and space will be made for people who must go to work but aren't necessarily emergency personnel," he said. 
<hr>
Baker says most child care centers to close, announces emergency unemployment legislation
<hr>
But on Thursday, legislators raised the question of exactly who gets acknowledged as critical to fighting this pandemic. In a letter sent to Baker, they asked him to give priority child care to service and social workers, too. 
The letter was signed by Maria Robinson, a state representative from Framingham, alongside almost 20 other legislators. 
Thx to House and Senate colleagues joining me in asking @MassGovernor to include grocery, DPW, pharmacy, gas station, and DCF workers in his "exempt emergency childcare centers." These are front line workers and deserve access to childcare. #mapoli pic.twitter.com/0PKVQmr3mP

— Maria Robinson (@mariarobinsonMA) March 20, 2020
"Right now people are not just relying on medical personnel, they're relying on grocery store workers, pharmacy workers, and DPW workers to get out there and keep the basics of daily life moving," Robinson told Boston.com. "And we want to make sure that those folks also feel assured that they have access to child care, because most of them are the ones who are working minimum wage jobs, or just above minimum wage."
She said people working in grocery stores, pharmacies, and sanitation facilities are indispensable when it comes to who's at the frontlines of this pandemic, and shutting down their access to child care could pose a bigger burden. 
Not including these workers will potentially result in "people calling in sick to work and not being able to appropriately staff these places that folks are relying on," Robinson said. "They're relying on getting the garbage picked up regularly, they're relying on grocery stores stocking toilet paper every five seconds."
She said one major strain workers face is personal stress as they navigate their jobs through an emergency on top of worrying about their children's safety.
"It's not as though we can typically rely on a normal network to help care for our children," Robinson said. "It's a situation where you can't just ask the neighbor down the street to watch your kids for a little bit, because we're all being asked to not have playdates, to not spend time, and to you know, flatten the curve as much as possible."
In the same way medical personnel are given the assurance that their kids are taken care of in a safe environment following social distancing, she said, service workers should, too. 
While Baker defined people critical to battling the coronavirus as emergency personnel and medical workers, Robinson said there's more to it. 
She said people working with The Department of Children and Families should also qualify for childcare as people stay home and domestic violence rates rise.  
"We're asking these DCF workers to go out into other people's homes, to not socially distance," she said, noting how important their work is to children's mental health alongside any possible physical abuse. 
"In this particular type of pandemic crisis, the people who are considered essential might look different than in a blizzard, or in a hurricane, or the type of emergency that we're more used to," Robinson said. "We have to think a little bit more creatively and thoughtfully about who is truly essential in this moment."
Since sending the letter, Robinson said she's gotten positive responses from other lawmakers, but hasn't heard from Baker's administration yet. 
Robinson said Minnesota and Vermont's governors have already enacted similar priority child care policies, explicitly for grocery store and pharmacy workers. 
She said as the community steps up, it's necessary for the government to enact protections wherever possible. 
"There are a lot of moving pieces right now," she said. "We're hopeful to hear something."