Local
Think the coronavirus upheaval will last a month or more in Mass.? You're not alone.
A poll conducted last week shows over 70 percent of Bay Staters believe the disruptions from COVID-19 will last at least a month.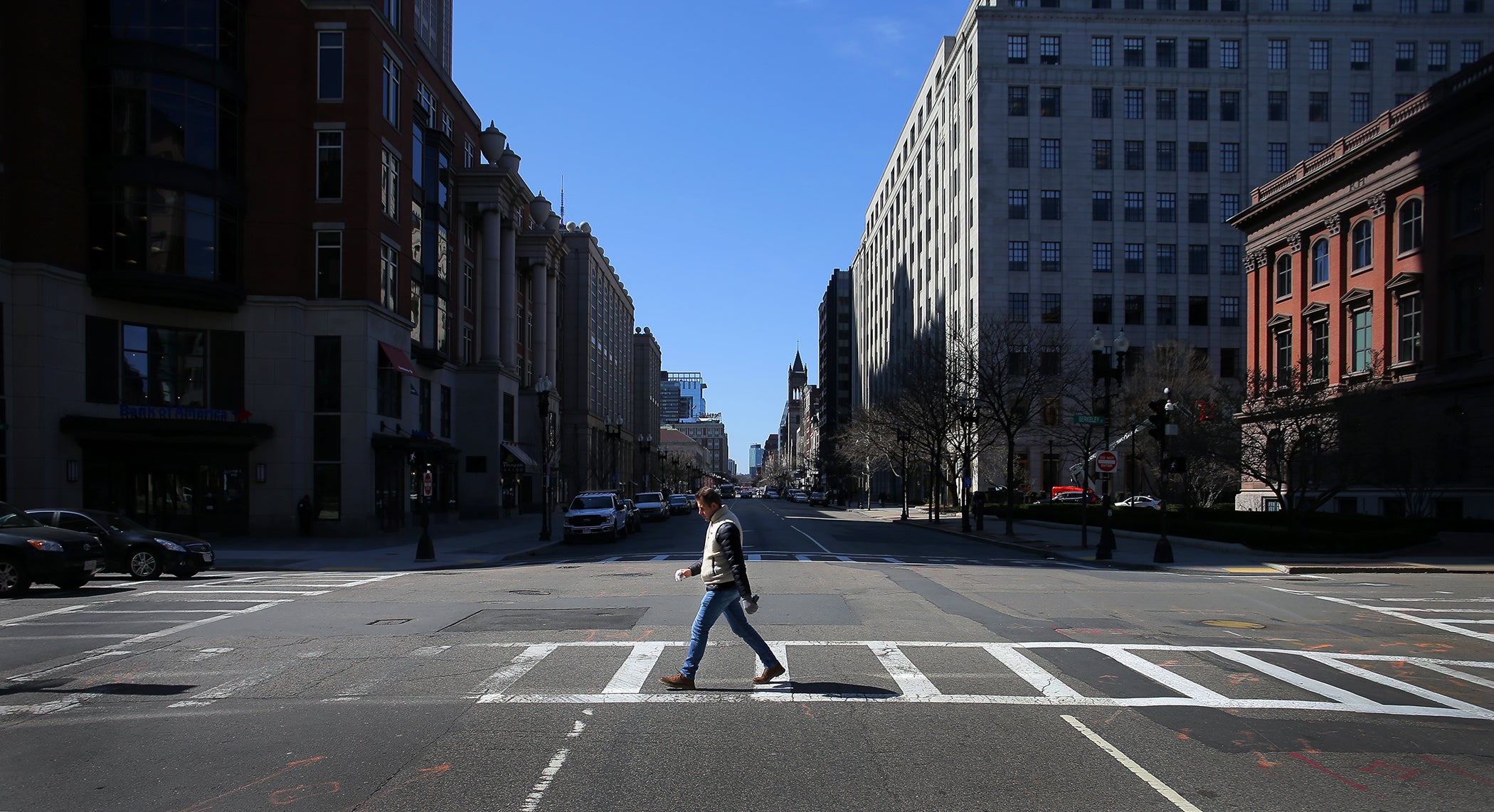 If you're feeling like the upheaval of daily life brought on by coronavirus is here to stay — at least for a bit — you're not the only one around here.
A survey of 603 Massachusetts residents conducted by Blue Cross Blue Shield of Massachusetts and MassINC Polling Group last week found over 70 percent of Bay Staters believe the coronavirus-spurred disruptions will last a month or more, and 46 percent see the disturbances continuing two months or longer.
Findings of the survey, which will be updated with new results weekly, show most people are taking the kinds of action in their own lives that experts and officials say are paramount to curb the virus spread and "flatten the curve."
And 88 percent of residents surveyed in the representative sample say the coronavirus is a "serious threat to the people of Massachusetts," according to MassINC Polling Group. The survey's margin of error is 4 percent.
"Most say the outbreak is still becoming more serious at this phase (66%)," the group says. "One sign that that public is paying attention to the details: a near-unanimous 96% of residents say coronavirus poses a very or somewhat serious threat to the elderly."
Although the findings generally reenforce the fact most are heeding the calls for social distancing and self isolation, hundreds of thousands of residents — albeit the minority — have continued on without changes in their way of living, according to the extrapolated poll results.
As of March 16 through 19 when the survey was conducted, 13 percent of respondents said they had not changed how they shop, 14 percent had not switched their hand washing routines, 13 percent were still giving and receiving hugs and handshakes, and 6 percent told pollsters they were still "seeing or visiting many people."
According to MassINC Polling Group, 6 percent accounts for about 400,000 residents.
<hr>
<h2>Your 60-second guide to social distancing during the coronavirus outbreak</h2>
Still, a majority of respondents indicated they are following coronavirus news "very closely" and 69 percent said they are "aware of the shortage of coronavirus tests that has hampered the public response," according to results.
"In the absence of testing, public officials have resorted to sweeping social distancing measures, amounting to a near-lockdown in some areas," MassINC Polling Group says. "Here in Massachusetts, most say the response in their own area has been about right (64%), while another 23% say it should go further. The disruptions to everyday life have been universal, and just 23% see the upheaval lasting less than a month."
Results also showed the socioeconomic divide in work-from-home practices. While 48 percent of employed residents said they have worked remotely at some point during the pandemic, only 31 percent of hourly workers say they've worked from home. Meanwhile, 67 percent of salaried employees said they have.
MassINC Polling Group President Steve Koczela said in a statement the poll comes amid "relatively little data reflecting how Massachusetts residents are reacting to the crisis and what they are prepared for going forward."
"This is what a survey like this is meant to provide, filling in critical information gaps to enable leaders to act with confidence," he said.
---
Get Boston.com's e-mail alerts:
Sign up and receive coronavirus news and breaking updates, from our newsroom to your inbox.